Ash Straight Staircase - European Style Handrail
The Staircase featured on this staircase is a Ash Straight flight of stairs with our European style handrail. there is another feature on this staircase that the customer requested and that is for the handrail and string to have a slight curve or arch detail making this staircase truly individual..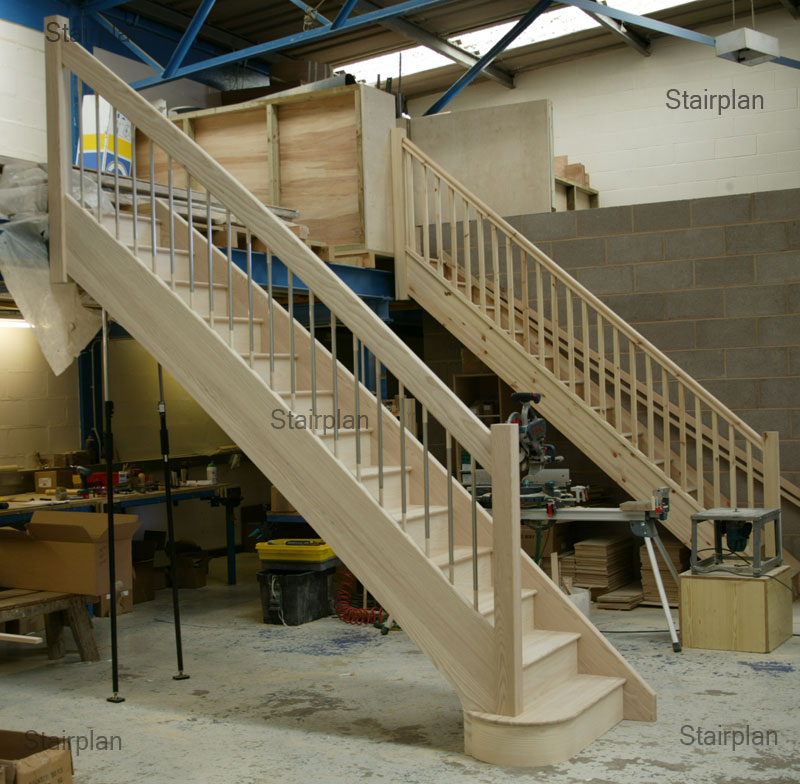 Specification :-
Newel posts - 90mm square section
Stair strings - 40mm in thickness,
Stair treads - 22mm thiick
Risers - Ash Veneered Plywood
Bottom step is a double curtail step.
Balusters - Pollished Stainless Steel

Phone us on 01952 608853 for a quotation email us
Stairplan produce staircases using the highest quality materials and machinery available. The Spindles we have on this European styled staircase are a upgrade option with timber inserts at either end.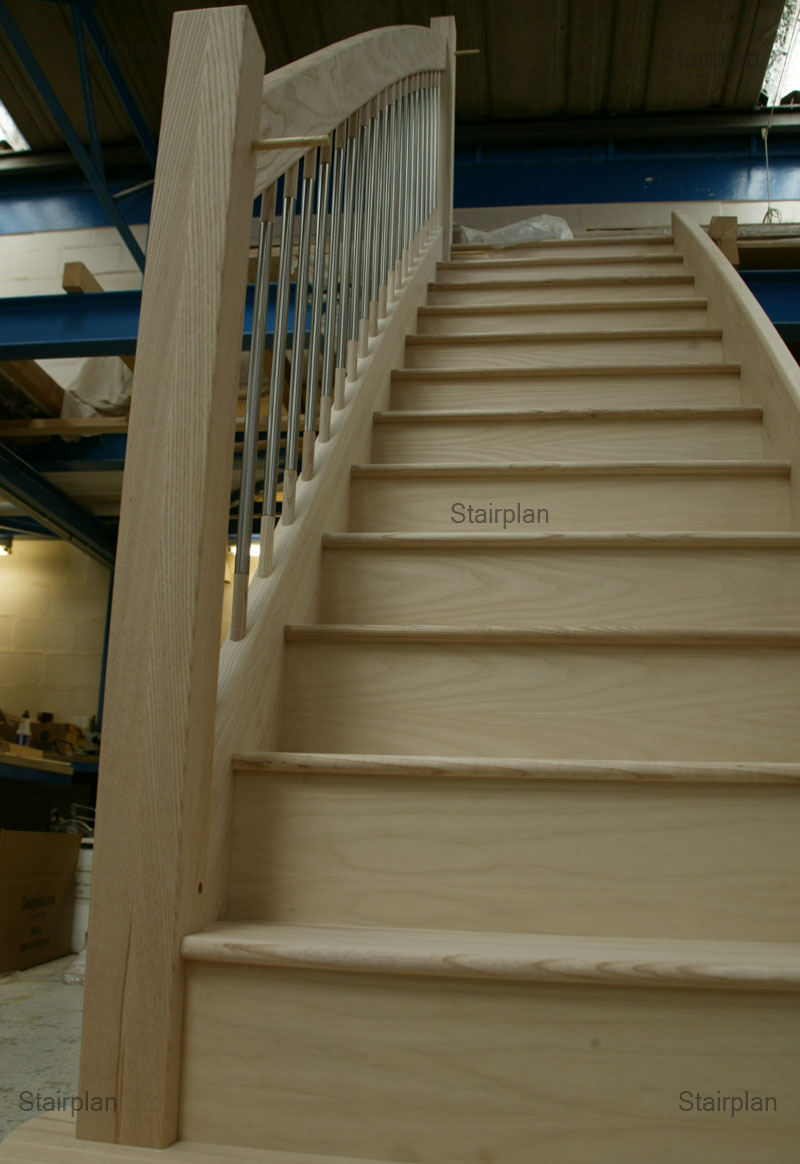 This image shows the arch effect achieved with the European style handrail. This staircase has bespoke custom features.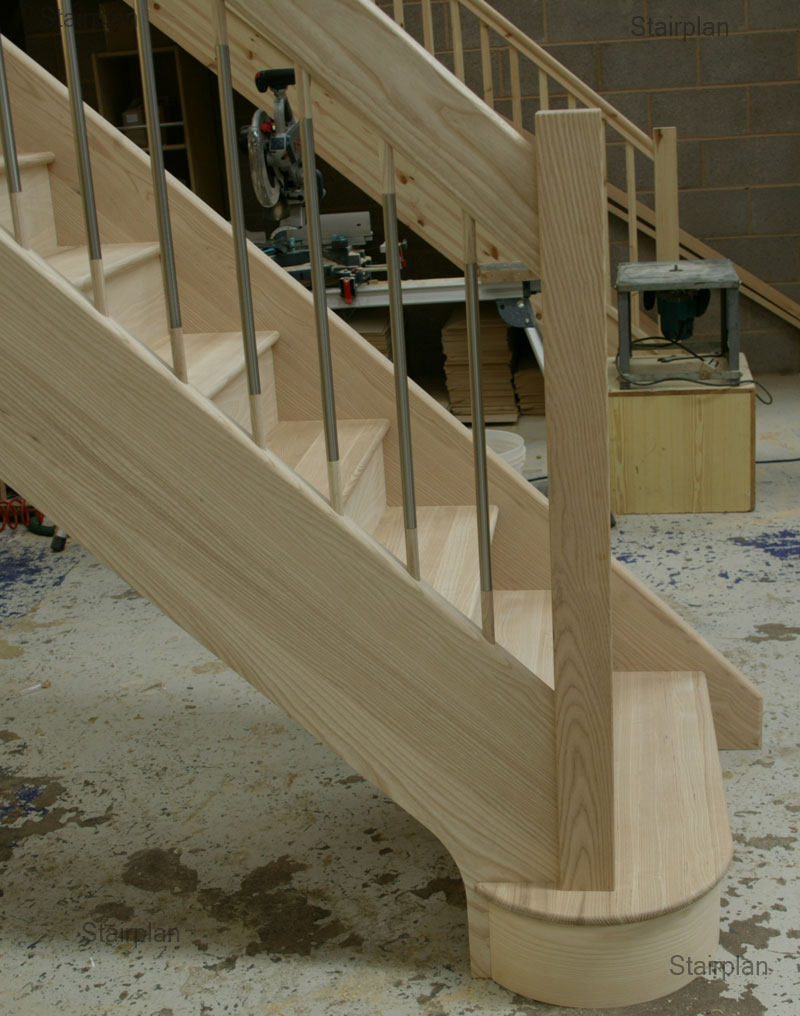 On this image above you can see the detail we have had to put into the stair string when you have a double depth curtail step on its own at the entry of a staircase.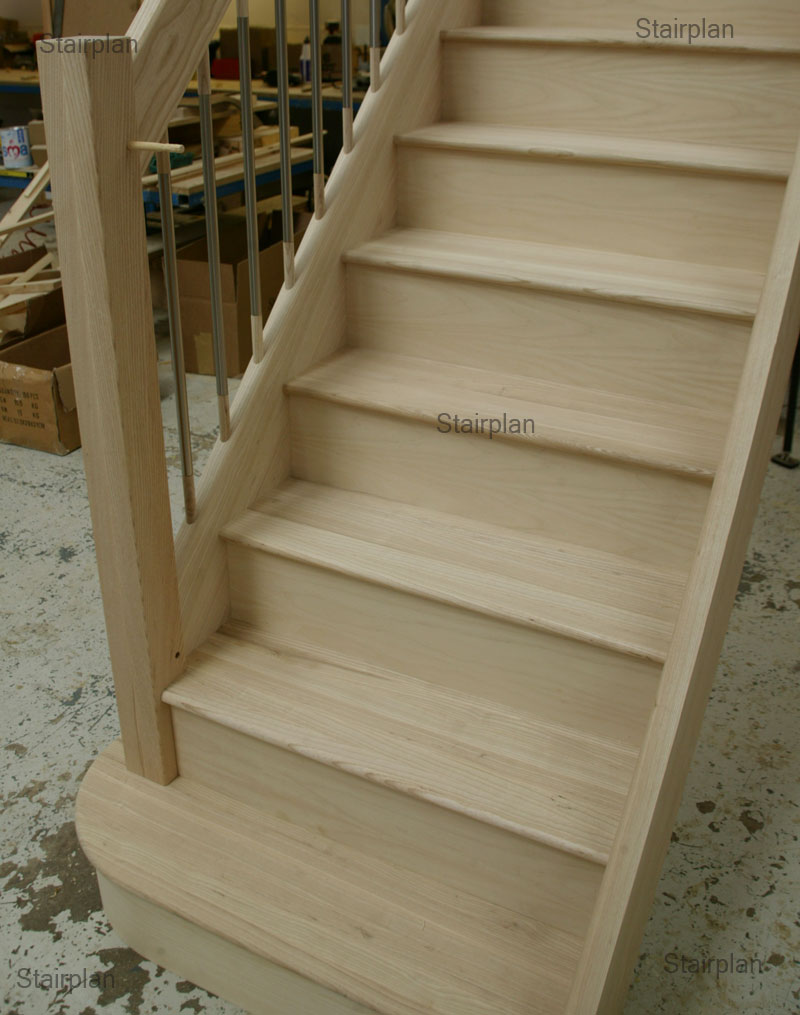 Ash is a lighter alternative to Oak and can offer a similar grain pattern.
Phone us on 01952 608853 and ask how to get a quotation on a Ash Staircase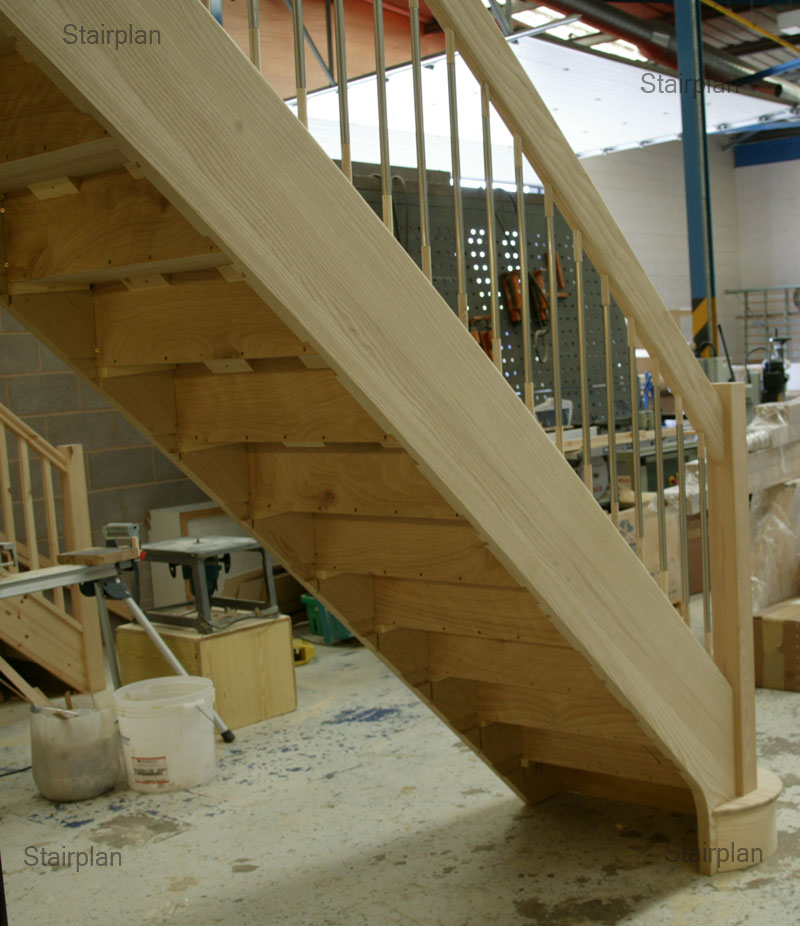 On this image you can see the underside of the staircase - this is to be plastered on installation covering the construction details and providing fire protection.
Look at what its like under a open riser staircase.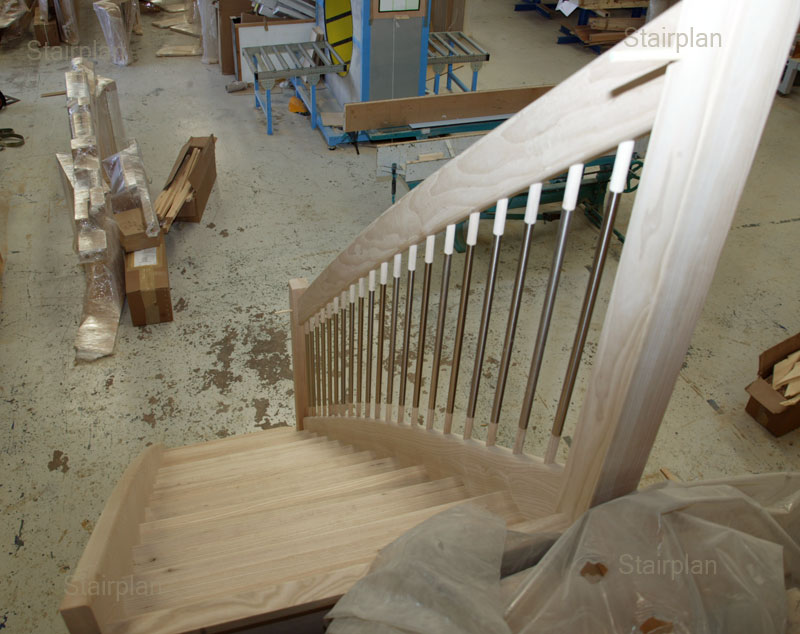 The handrail on this staircase was specifically produced with a enhanced curve as requested by the client, the European style handrail allows this detail with a curve to be produced.
Related Links
Look at the Chelsea Staircase in Pure White Ash
Classic Ash Stair Balustrade Components
Trademark Ash Balustrade Components