External Wooden Exit steps
Smaller sets of Steps are also available on this webpage we are showing some of our short external stairs we have produced in the Iroko hardwood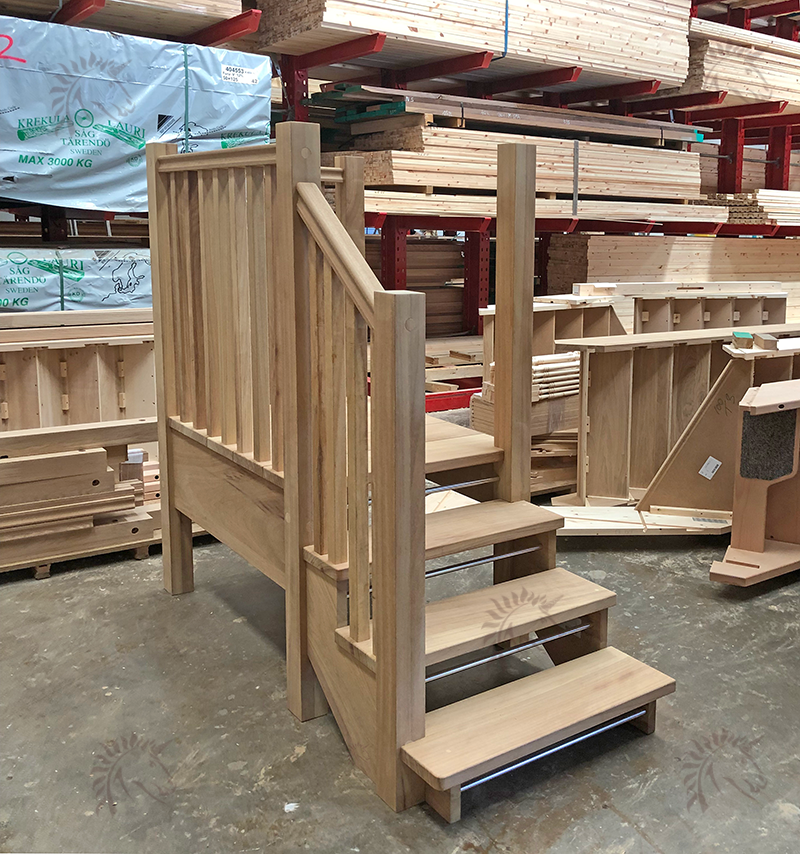 Above you can see the current construction offered with the "Cut String" construction, this set of steps has the required riser saferty bars in stainless steel, the rest of the construction is in Iroko hardwood, iroko is our preffered timber for external staircase steps as it is known for its durability and resistance to rot and insect attacks over other timbers
We have also produced quite alot of external exit steps for school demounable buildings. these ones shown below are Iroko hardwood external steps with Suregrip anti slip inserts and they have our european style handrail with stainless steel balusters.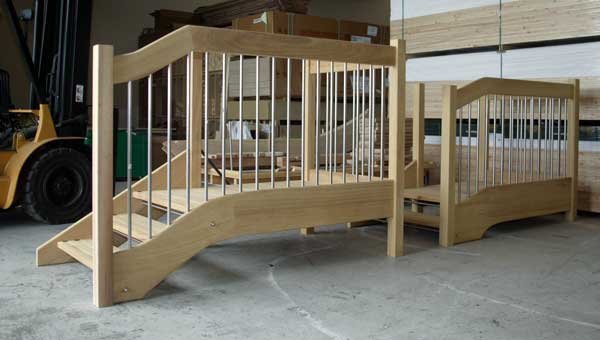 Iroko Exit steps complete the landing detail.
You can see the Balustrading is our European style with stainless steel bar inserts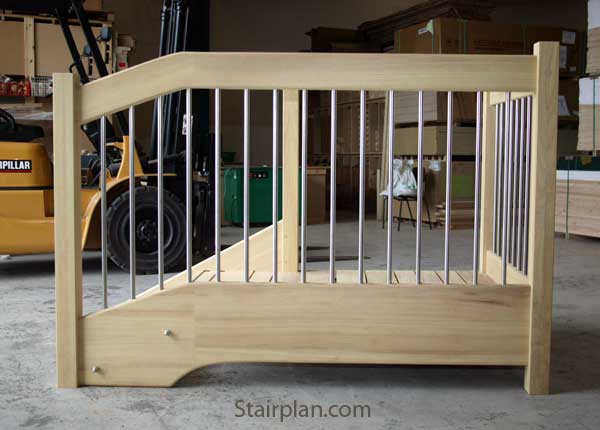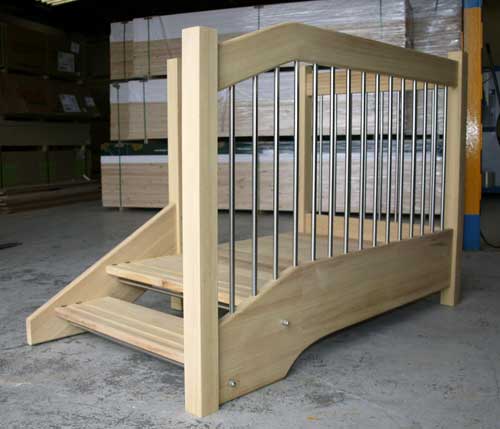 Aswell as the Iroko Hardwood external steps we have aslo supplied many steel fabricated exit steps.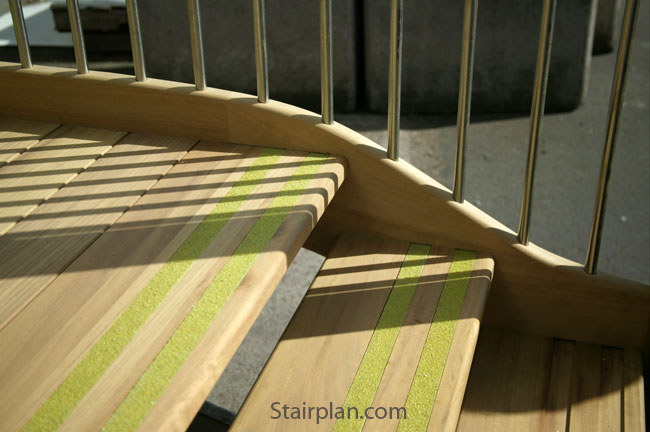 Sure grip is a anti slip surface developed by Stairplan a number of years ago, we now no longer produce this ourselves but we do still supply the product if requested.