The Trade Range
One of our biggest selling staircase ranges is the Trade Range staircase, Built for the Trade - Easy to install , built by craftsmen with superior constuctional elements and priced to compete against lower inferior staircases.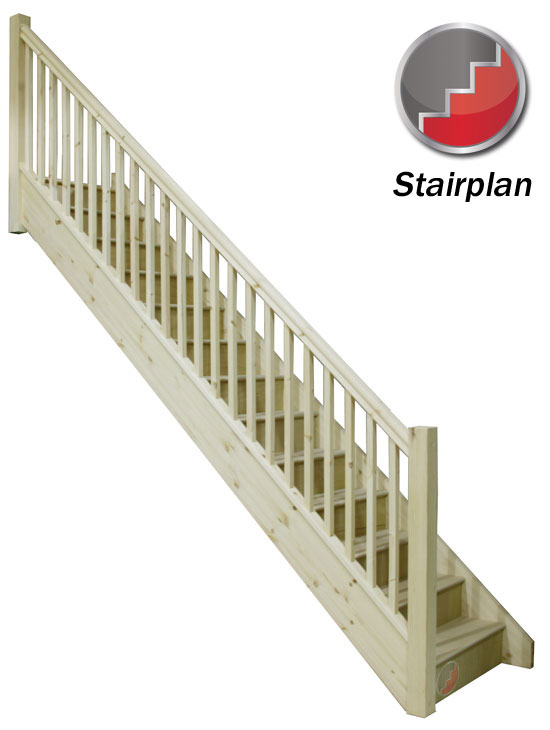 Key points for the Trade Range Staircase.
EdgeLam Engineered Pine Stair Strings -
Engineered Pine means greater stability, Higher Quality Redwood Pine Timber over Lower quality whitewood.
The Engineered pine is the same as the timber used in the stair balustrade so no miss-match between whitewood and pine. EdgeLam high quality edge lamination processsed in the UK.
Larger String Sections -
The String Depth on the Trade range stair is typically 240mm finished size, put this with the 32mm finished size on the thickness and the extra stability from being engineered, that makes this stair far sronger than the competition.
String Cuts -
The Foot Cut at the Bottom of the staircase and the Top Cut at the top is done for you.
Handrail -
If you have handrail on the staircase on the Trade Range staircase your installers life is made that bit easier with the following elements already completed in the production process. Face Strings Tenoned, Newel Posts Morticed, Handrail Cut, Handrail Fixings fixed to the handrail and the Newel post Morticed to accept them, Stair Balusters cut ready. New in 2013 The Top newel post will be cut out ready to meet the floor upstairs.
The spacers that go in the handrail and baserail grooves between the spindles are left oversize for the installer to cut onsite.
The Trade Range staircase comes with MDF treads this is the first thing to upgrade if you are looking to enhance a staircase in any way, Whilst MDF is a accepted material within the staircase industry it is relatively new to staircases and needs a little extra care over timber treads. One key issue is carpet fitters must screw on Gripper Rod and not nail it to the staircase.
Staircase Plan Drawing selections
The Trade Range of Staircases is also available with the Georgian Style turned spindle and the Tulip style newel turning.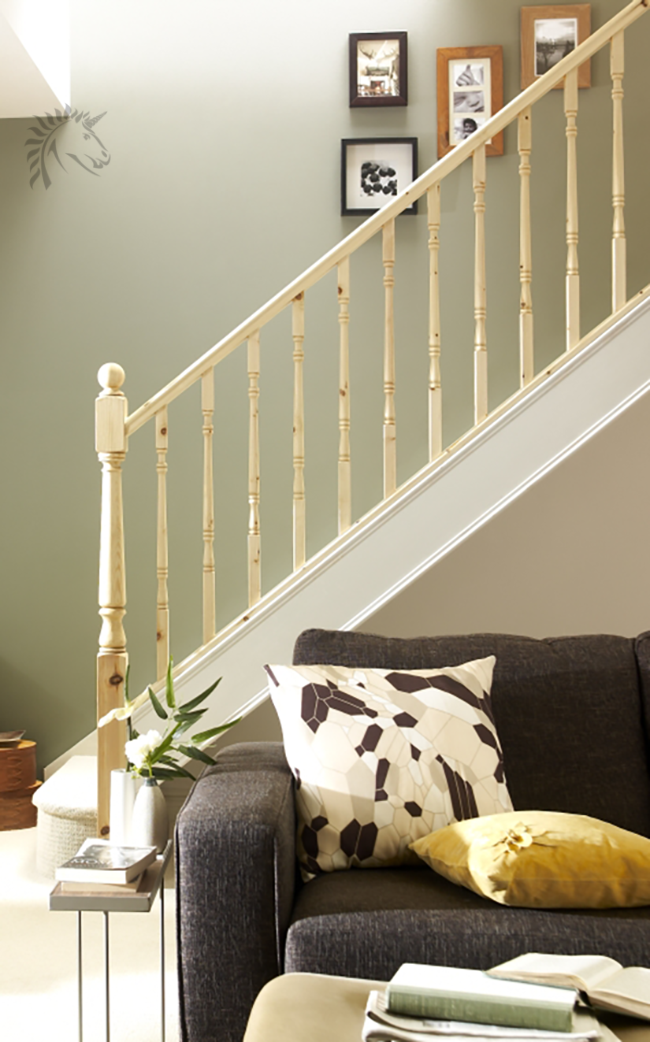 The Entry step on this staircase is a Bullnose step, this is a recommended option on most stair layouts.
The Sting mouldings shown below the baserail and on the bottom edge of the string are not included in the standard trade range staircase specification.