Axxys ClearView - Axxys stairparts
Axxys ClearView is a range of Axxys Stairparts with a universal glass panel system similar to the original S-Vision handrail system.. This offers a unique Oak handrail and baserail profile with a new Glass balustrade panel with Chrome glass bracket fittings.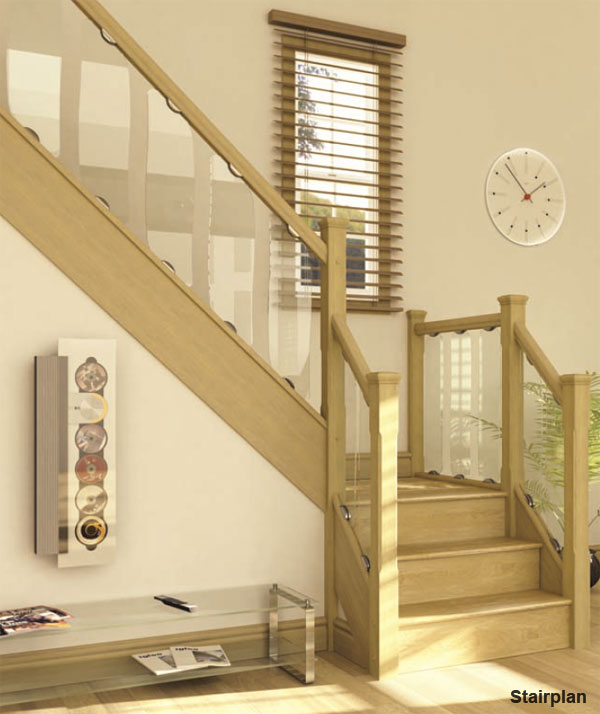 Axxys ClearView Stairparts
Axxys ClearView is a new range of stair balustrading components. Order Components Online
See and be seen with every step you take !
Axxys ClearView uses a universal glass panel designed to suit most domestic stair pitches between 38_ and 45_ with handrail heights of 900mm for the stair rake and the landings.
Timber components are available in oak and the metal glass connectors in chrome, the axxys range has the versatility to suit any interior and sit comfortably with both contemporary and traditional décor.
News - See Axxys Clearview in our Showroom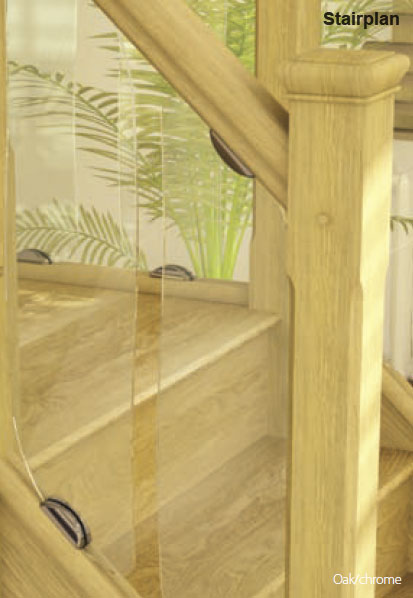 Using toughened glass sections puts Clearview right on-trend but the sculpted silhouette of each panel still hints at the traditional elegance of a Georgian or Edwardian timber spindle.And Clearview's visual intrigue doesn't stop there as each glass casts shadows and holds refletions as individual as you are.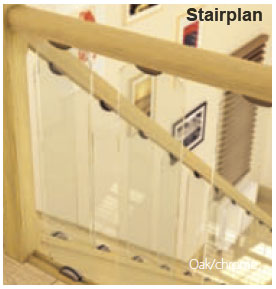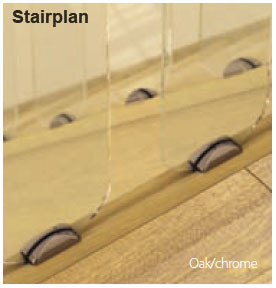 The Axxys Clearview range has Rake and Landing panels available.
The Axxys Clearview glass bracket sits partially inside the unique handrail and baserail profiles, this results in the bracket appearing far lower than typical glass brackets that are found on the S-Vision Glass or Fusion Glass balustrades we offer.
Axxys Clearview is due to be launched iminantly feel free to email us to let us know your interest.
Axxys Clarity Price List | Axxys Chrome Parts Prices | Axxys Satin Nickel Parts Prices
Axxys Evolution | New Axxys Squared Stairparts |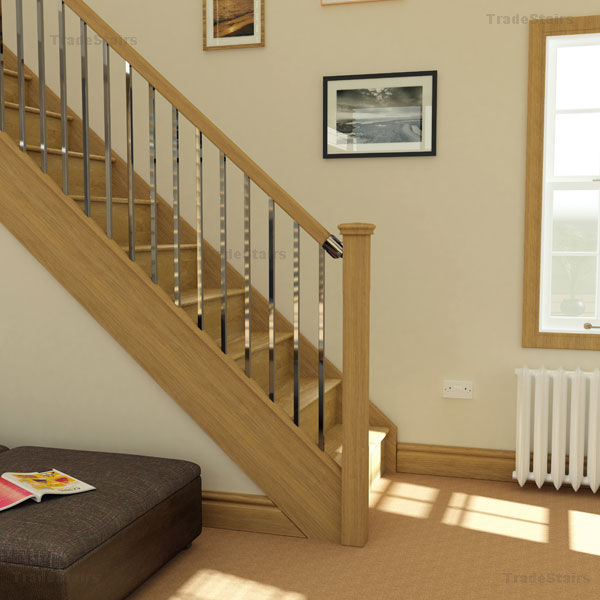 Axxys Square handrail system New design with square stainless steel balusters