Axxys Squared - Axxys stairparts
The Axxys Squared Handrail system is no longer available
Axxys Squared is the Latest range of Axxys Stairparts. This offers a unique Oak handrail and baserail profile with a new Stainless Steel Square baluster. The Axxys Squared Range offers the best value for someone looking for a contemporary styled staircase with metal balusters. New Axxys Colours options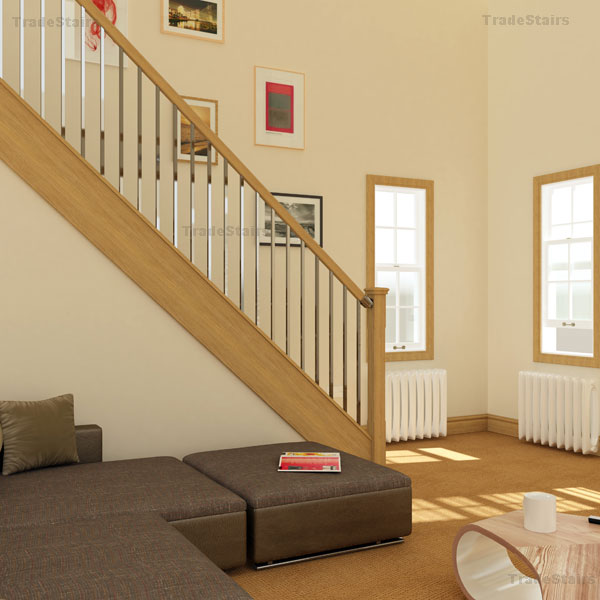 Axxys Squared Stairparts
Axxys Squared is a new range of stair balustrading components.
See and be seen with every step you take !
Axxys Squared is designed to suit most domestic stair pitches between 38_ and 45_ with handrail heights of 900mm for the stair rake and the landings.
Timber components are available in oak connectors in chrome, the axxys range has the versatility to suit any interior and sit comfortably with both contemporary and traditional décor.
News - See Axxys Clearview in our Showroom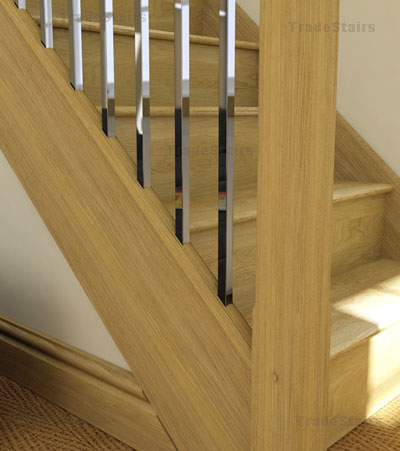 Using deep profiled handrail and baserail sections removed the requirement for unsightly brackets where the balusters meet the rails - Simple but effective.. Axxys Squared Online Store Section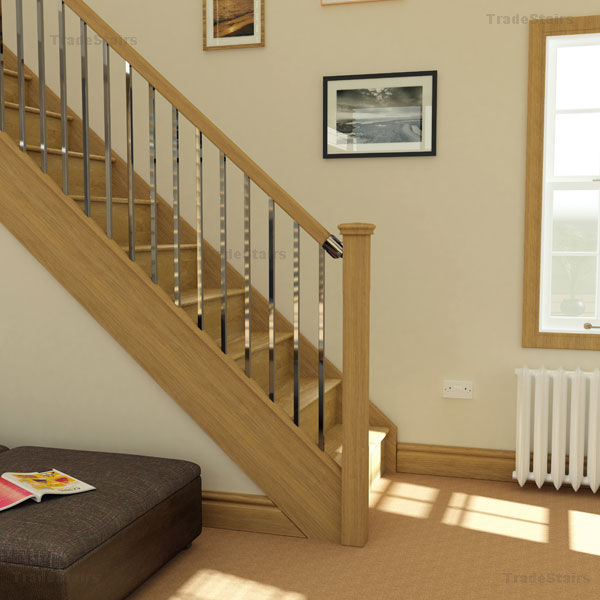 The Axxys Squared range is set to take over as the leading solution for contemporary balustrade with a stylish design and component costs being far more competitive than the current options available.
Axxys Squared is due to be launched iminantly feel free to email us to let us know your interest.
Axxys Clarity Price List | Axxys Chrome Parts Prices | Axxys Satin Nickel Parts Prices
Axxys Evolution | Axxys Clearview