Oak Townsend Staircase -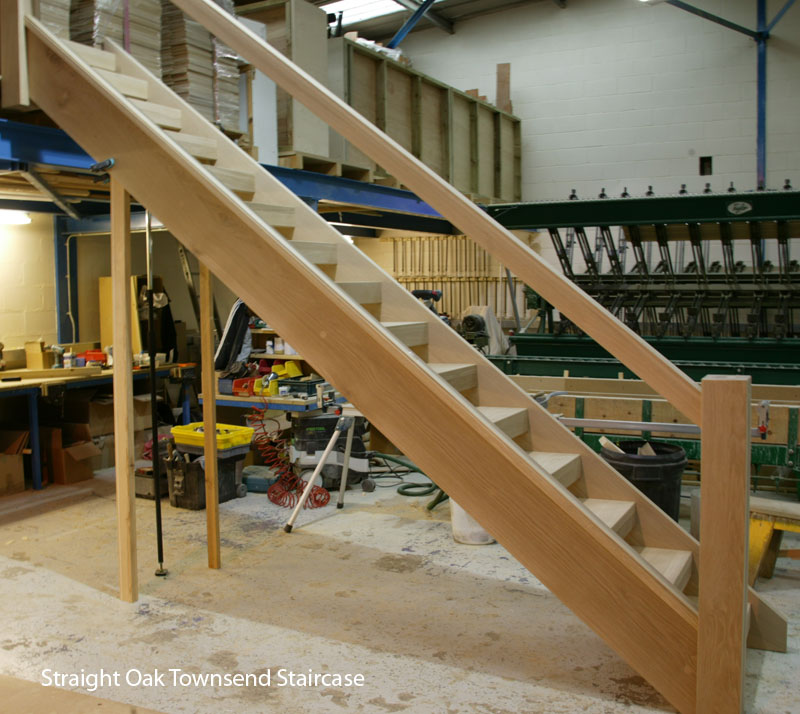 This shows the Townsend Staircase specification on a simple straight staircase, the huge 150mm square newel posts and the contemporary deep square tread detail give the Townsend Staircase a truly Chunky feel. Toughened Glass Panels . Shown here with the original square oak handrail design, this oak handrail section is still an option but the Townsend staircase has evolved with new Handrail options and the new Townsend tread detail where the tread is a constant thickness. To appreciate the quality of the Townsend staircase pay a visit to our staircase showroom in Telford.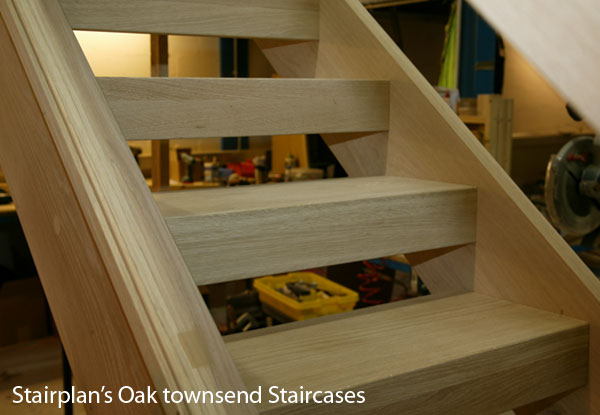 The depth of the tread varies depending on the individual staircase rise height in order to maintain a gap of less than 100mm for the staircase to comply with the current building regulations. Phone us on 01952 608853 for a quotation email us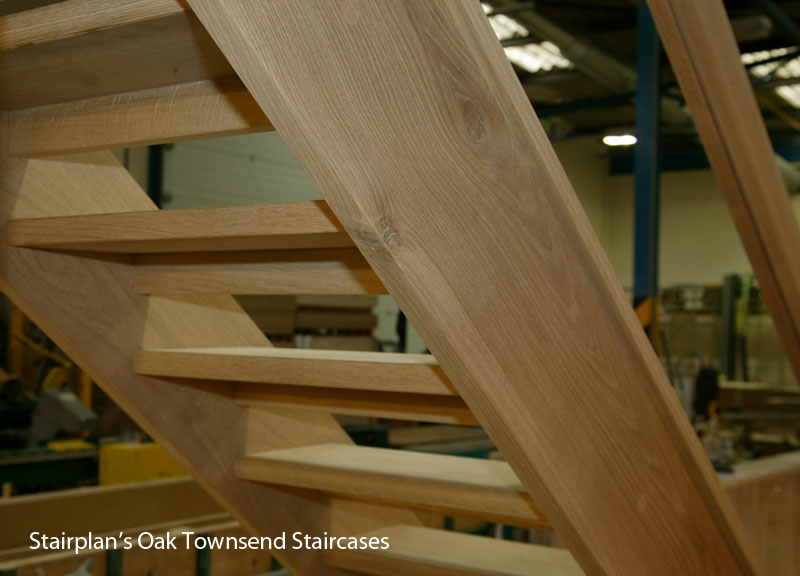 From below the staircase you can clearly see the oak downstand detail, we can also offer the treads to look like a square tread detail so they look as chunky from the back as they do from the front, this would be an additional cost.
Guide Price for This Staircase £ Call for our latest offers - even better visit our showroom
We are working on cost saving options for the Townsend style staircase ask to speak to a senior advisor after you have had a initial quotation.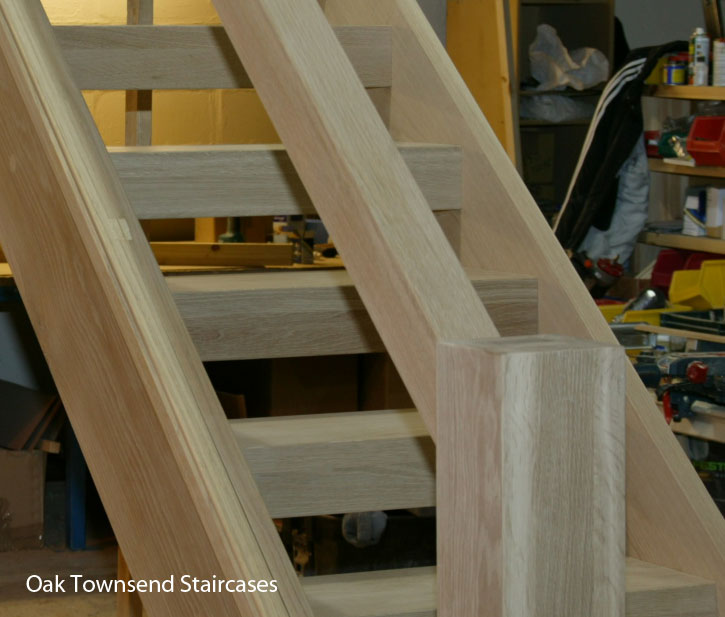 Stairplan use a Super Prime grade of American White oak on the townsend staircase.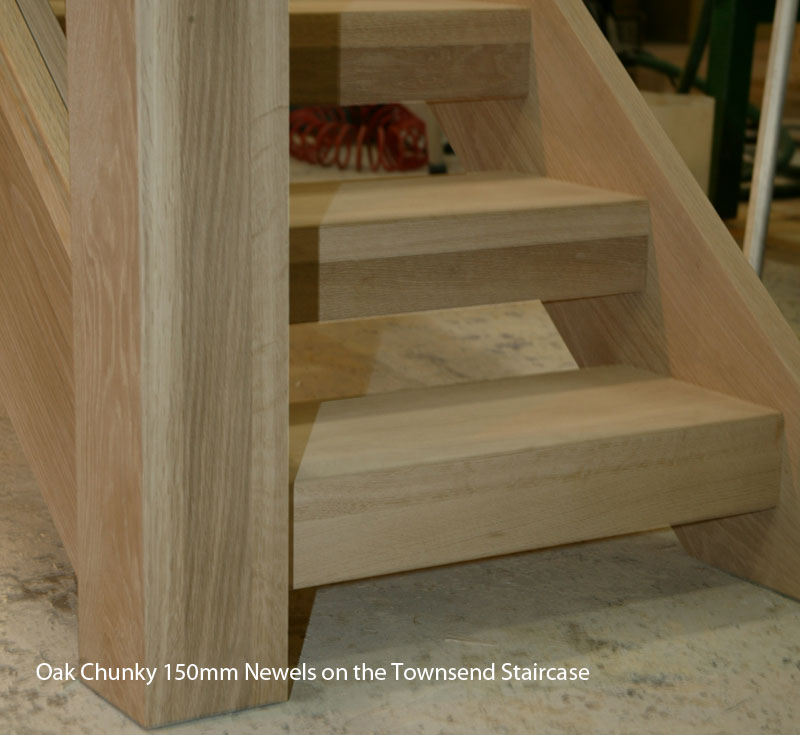 Phone us on 01952 608853 and ask how to get a quotation on the Oak Townsend Staircase Take a look in the E-Brochure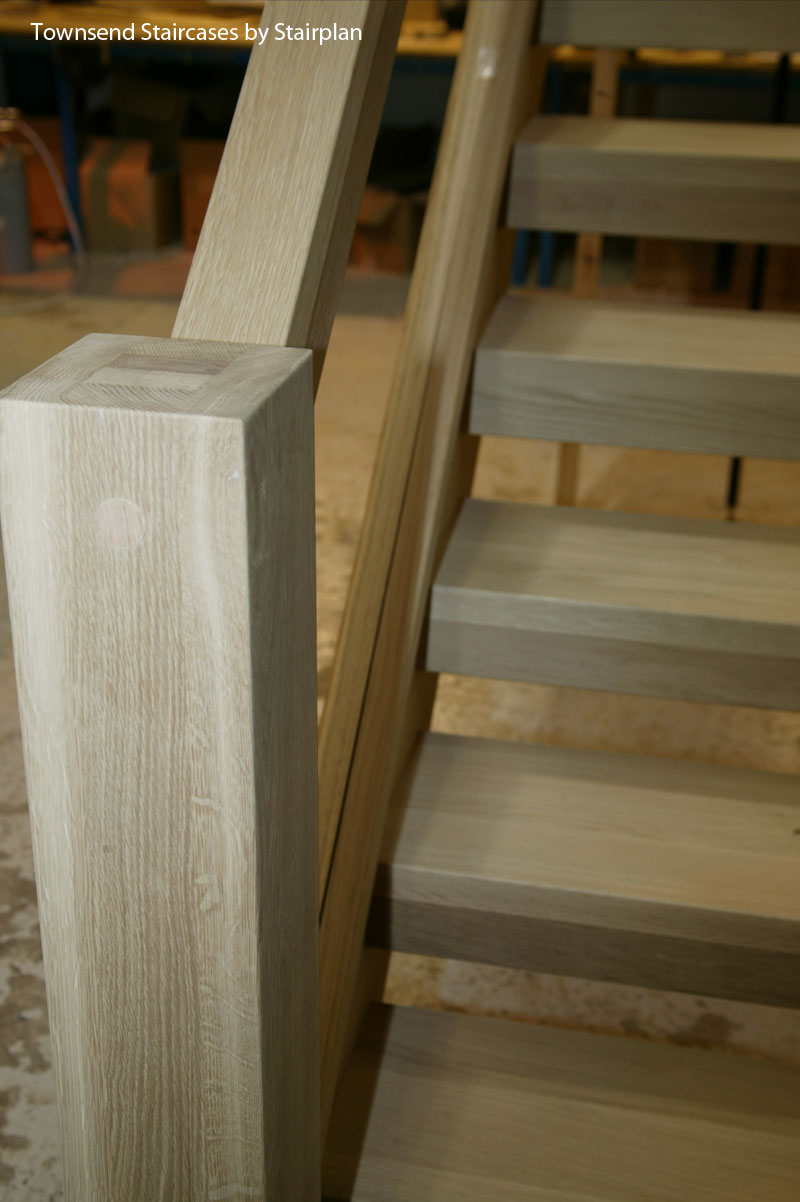 Next Stair | New Townsend Staircase | Townsend Winder Staircase with Glass and LED lighting
We now have a online glass balustrade planner - Dial in your sizes and Order Glass Balustrade panels online.
Luxury Oak Staircases like the Townsend staircase offer a completely different first impression to the average oak staircase.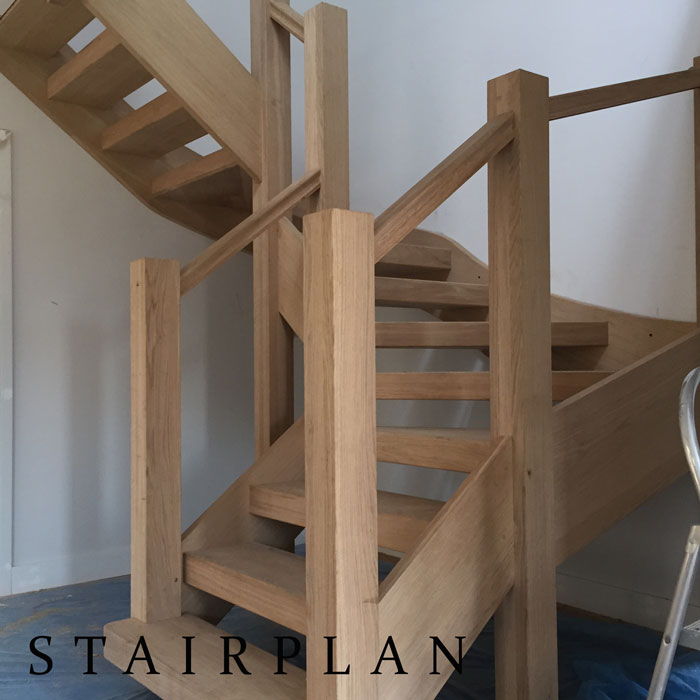 Above you can see a Townsend staircase with the new Townsend tread detail where the entire stair tread is the same thickness, these luxury staircases offer beauty from all angles.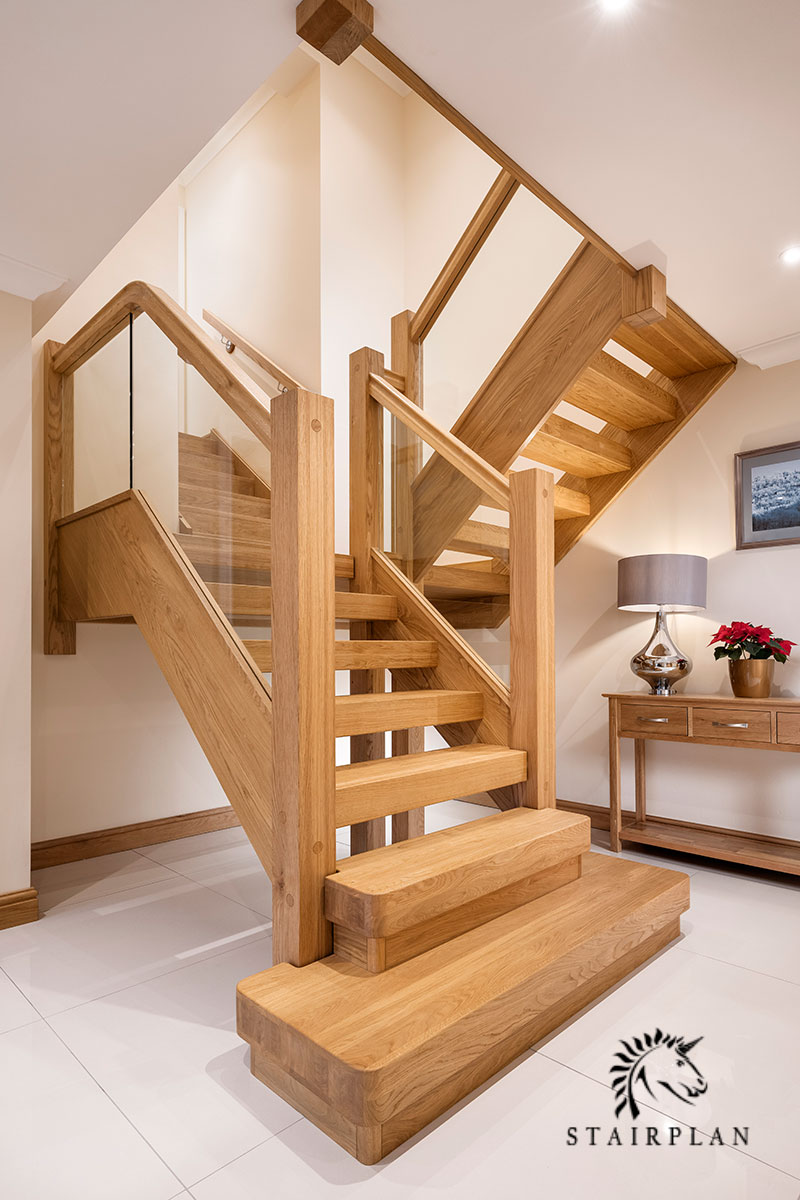 See more on this Townsend Oak Staircase
See the Townsend staircase sample in our showroom - Phone 01952 608853