Oak Townsend Staircase With Glass
When it comes to choosing a feature staircase Stairplan's Townsend staircases always make the right impression.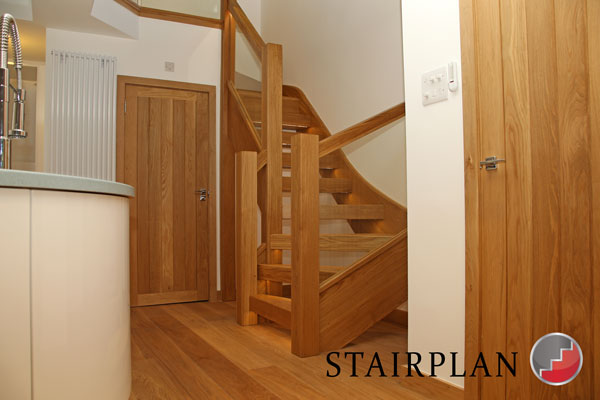 The Chunky sections of selected Oak make the Townsend stair stand out from the croud over stadard specification staircases. We invite you to see the levels of craftsmanship these staircases are made to in our design and development area at our production facility in Telford.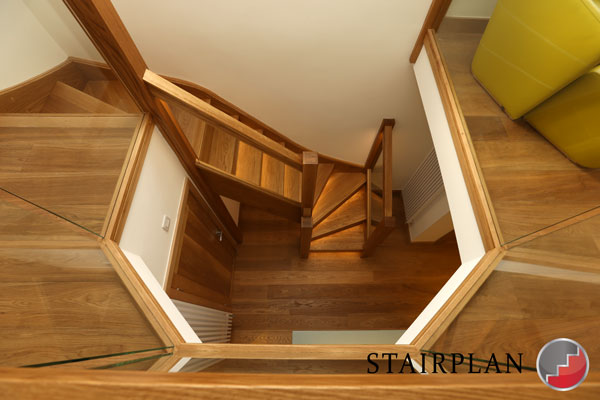 Oak mixed with Glass is a truly beautiful combination when it comes to the modern stairway, another bespoke feature on this staircase was the LED lighting recessed into the underside of the stair treads and handrails.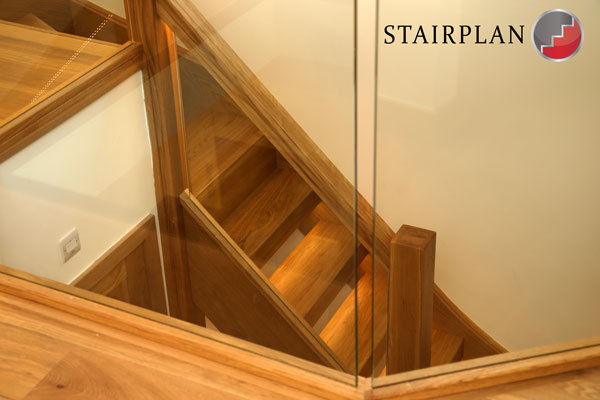 The Deep stair tread detail is simple and elegant from all angles.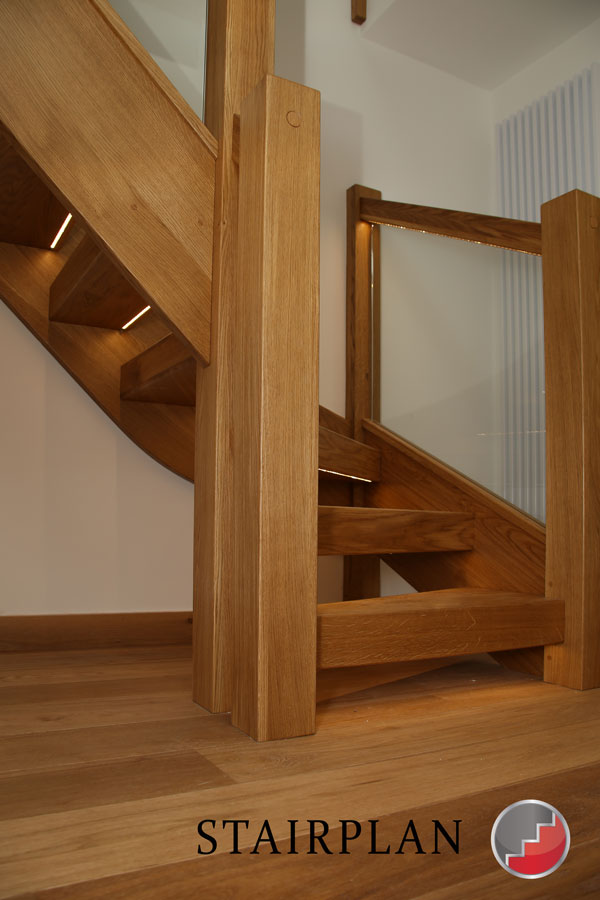 The LED stair lighting inserted into the underside of the treads and handrail is becoming a very desirable feature for those looking for a ultimate staircase.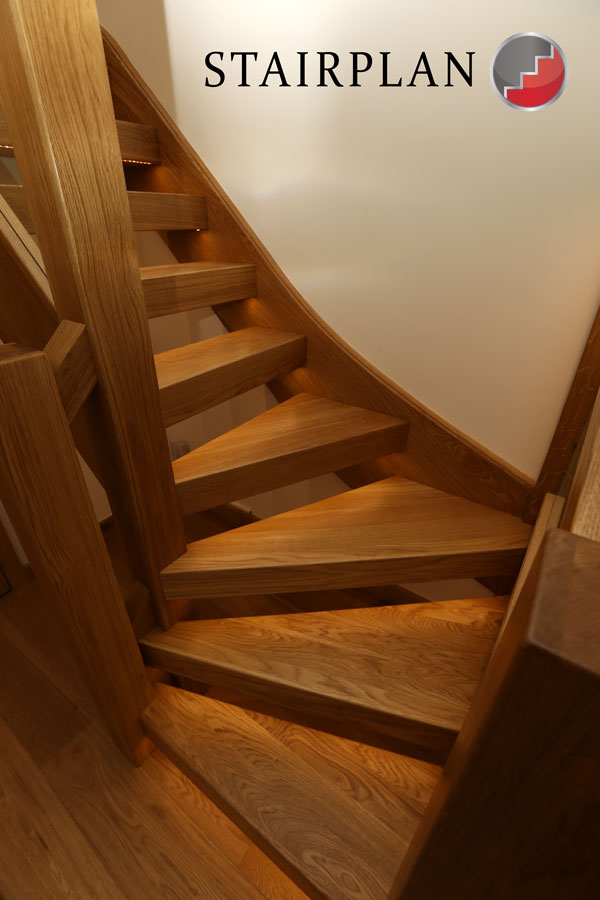 The winder section above shows you the level of craftsmanship found in the Oak Townsend staircase. constucted here in a desirable European Oak makes this staircase hard to resist.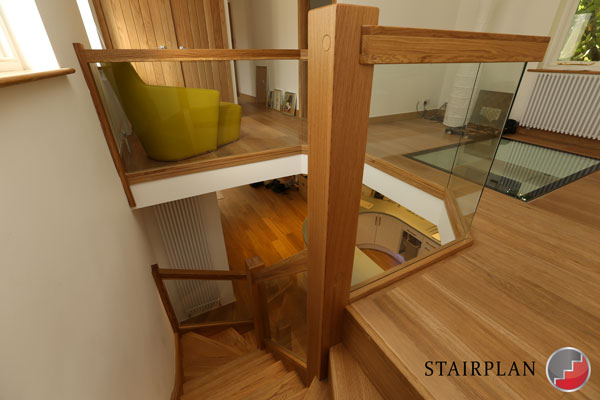 Oak really is the material of the moment for those looking for there feature staircase. The landing balustrade here offers simplicity.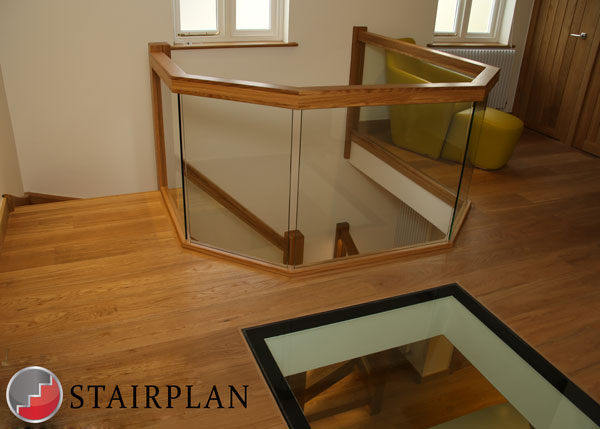 The Glass panel in the floor goes further to enhance the area around this staircase (by others)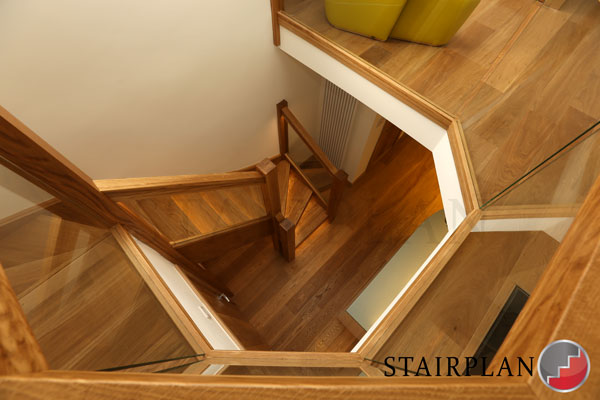 Oak Townsend and Glass Staircases remain popular into 2021 take a look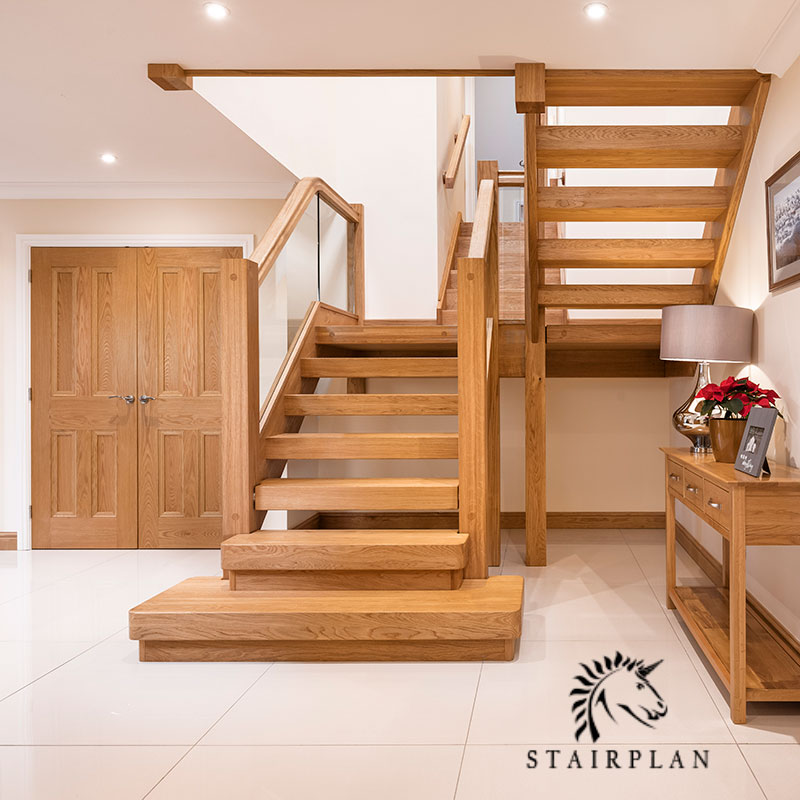 See more on this Oak Townsend Staircase