Custom made staircases
The Prescott Staircase is a truly bespoke staircase with many details produced exclusivly for this staircase - (No Standard Components)
The staircase above has a curved fase side string and handrail this is known as a Wreathed detail Wreathed string and Wreathed handrail - Curved Oak Staircase

The Stairplan "C" Staircase above is a contemporary semi circular staircase design, these can be custom made to your requirments.
Stairplan C Staircase
Netherfield Staircase
At Stairplan as well as our standard specification made to measure staircases we can also offer Bespoke high specification staircases, This Oak Cut string staircase had Bespoke 56mm spindles, Bespoke Paneled Newel posts and a large Bespoke section handrail.
.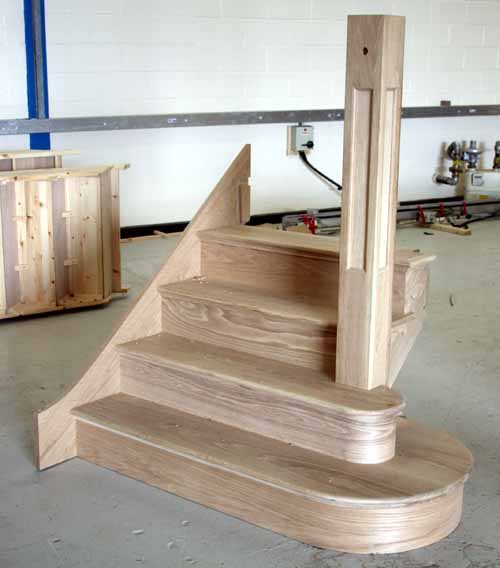 This staircase had a bespoke bottom Curtail step the bottom step is 3 goings deep, you can see the margin stays the same around the second step which is a traditional single going curtail.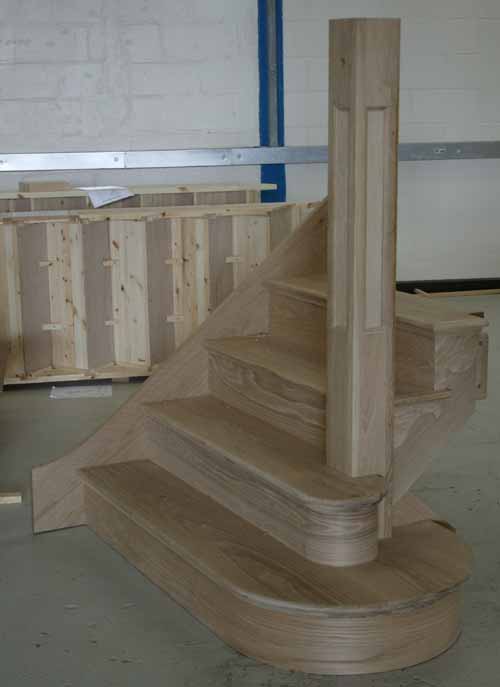 High specification Oak cut String Staircase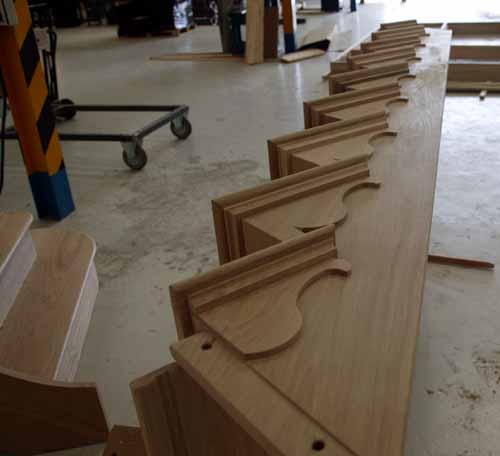 This photo shows you the main section of the staircase on its side but the main thing I would like you to try and take in is the quality of the Cut String detail, Stairplan use Traditional joinery methods that mitres the riser to the string, this level of craftsmanship is rairly found these days we achive this by using the latest in Staircase Software and 5 Axis CNC Machinery . You can also see the Bracket is a solid oak bracket and is quite chunky aswell as a fairly heavy scotia detail. Video on Cut String detail.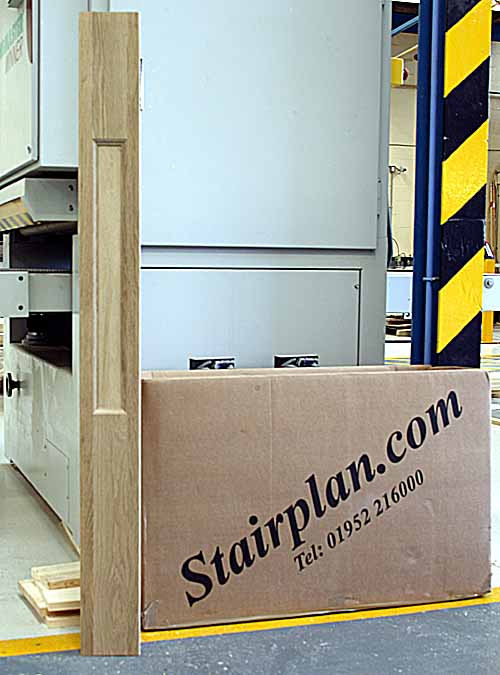 On this staircase we produced the Panelled newel posts ourselves also.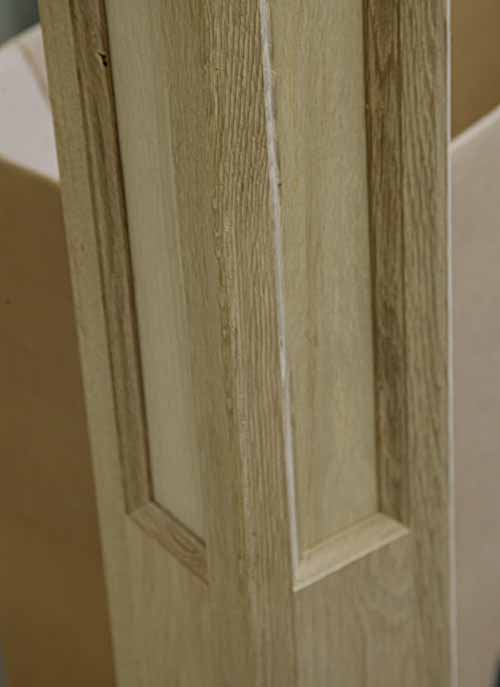 Prescott Oak bespoke Staircase | Brooklyn staircase | Oak Cut String Staircases
Heritage Stair Balustrades
We also offer a wide selection of stair balustrades from the Heritage collection these are 115mm Newel Posts and 55mm Spindles.
Phone our Sales Team on 01952 608853