Solution Stairparts
Solution is a new contemporary balustrade system. Solution has a Square Chrome baluster design and Universal handrail brackets.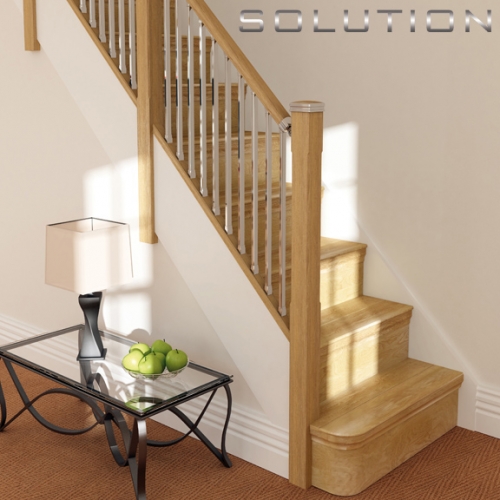 Solution stairparts offer a modern contemporary feel , Upon Launch the Solution range of stairparts will be available through one of our online stores.
Alternatively email you requirements to us sales@stairplan.com .
If you are looking for a contemporary system the Solution System is a alternative to consider.
Solution Stairparts | Solution Staircase fittings | Order Solution Parts online | Solution Stair Banister Rails |
Stairparts | home | Ideas | Come to the showroom