Stairplan deliver staircases into London and surrounding areas on a daily basis.
If your searching for a staircase manufacturer in London then your not going to find one of the UK's leading staircase manufacturers, yes there are some smaller joiners within the M25 who produce staircases but they cant compete on quality and price to the more focussed staircase manufacturers like Stairplan.
At Stairplan we provide a Nationwide service and produce around 100 individually crafted staircases per week, we have vehicles delivering into the London region on a daily basis. We also offer a measuring and installation service on our premium staircases.

Stairplan are Located in Telford Shropsire. We have a Showroom at the factory where you can see a large selection of the styles we offer and also see the quality of the staircases available.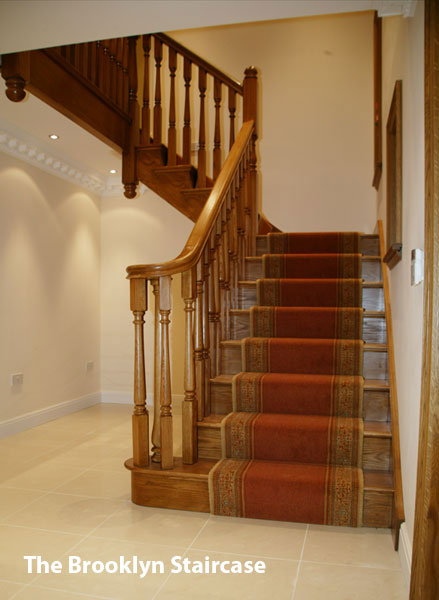 We offer traditional staircase designs above you can see a bespoke oak cut string staircase with a ascending volute detail to the handrail. The Brooklyn Staircase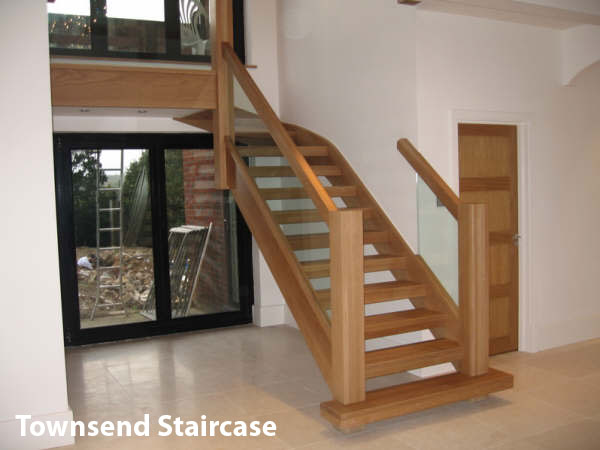 A liitle more contemporary is the Townsend staircase above, this openplan staircase in Oak with Glass balustrade is a popular choice.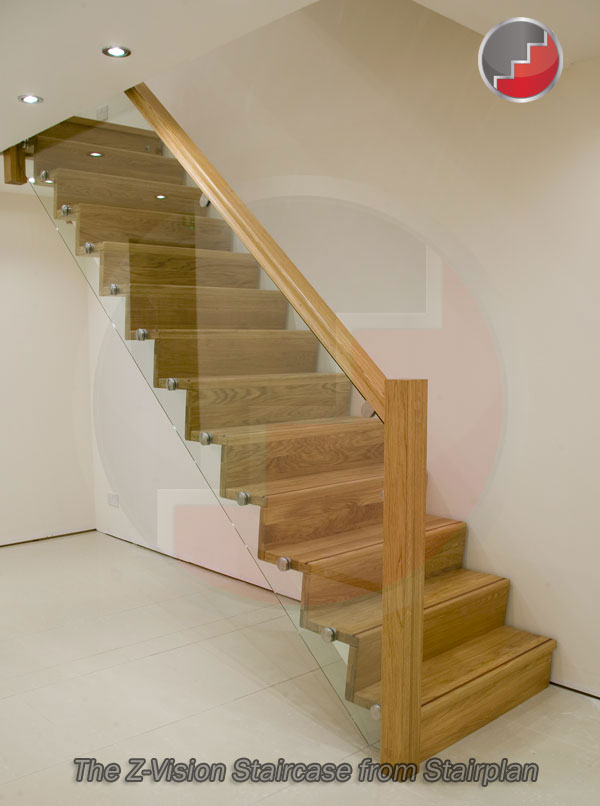 Above - The Z-Vision Oak Staircase with Glass Balustrade we have a selection of staircases to see in our research and development centre.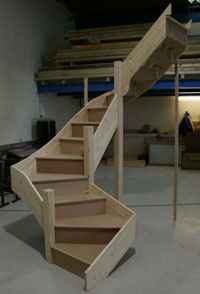 We produce staircases to all shapes and sizes and cover all budgets from Entry level softwood staircases to bespoke curved staircases.
Take a look at our Staircase Ideas Page