Stairs
At Stairplan we produce a wide selection of Timber Stairs, to the highest of standards, we are now one of the leading UK staircase manufacturers. We Use the latest in CNC Technology and Staircase software to enable us to produce staircases to the Highest of standards from simple straight stairs to complex curved staircases.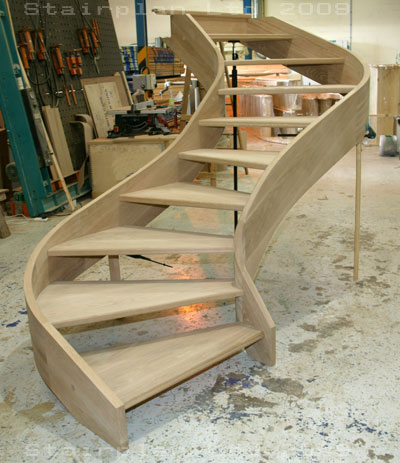 Above - This Oak curved staircase has 40mm Wreathed Strings and 40mm treads. We use the 5 Axis CNC Technology to produce the wreath curved components in staircases like this. Open Riser Staircases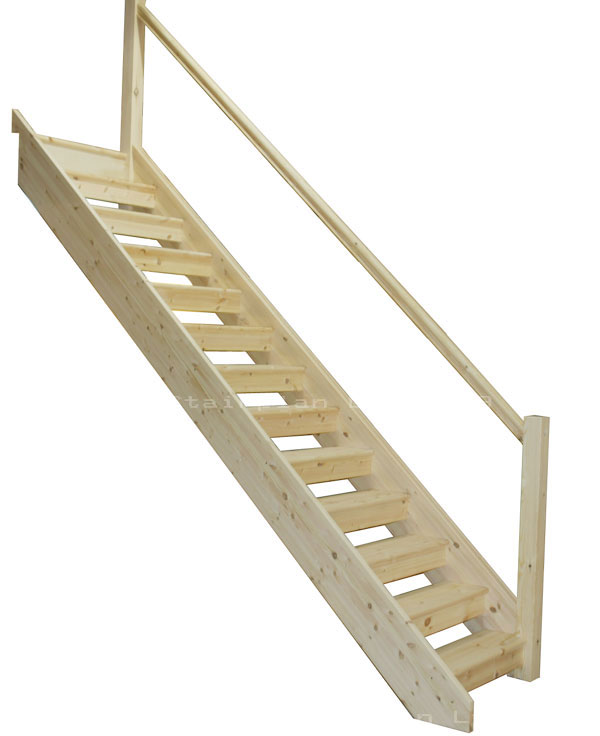 Pine Openplan Staircase with traditional Riser Downstands - shown here with a handrail on the right with square newel posts. Open Riser Staircases
T-Staircase in Parana Pine with Provincial Spindles - Opening Cap and Goose Neck Handrail Details.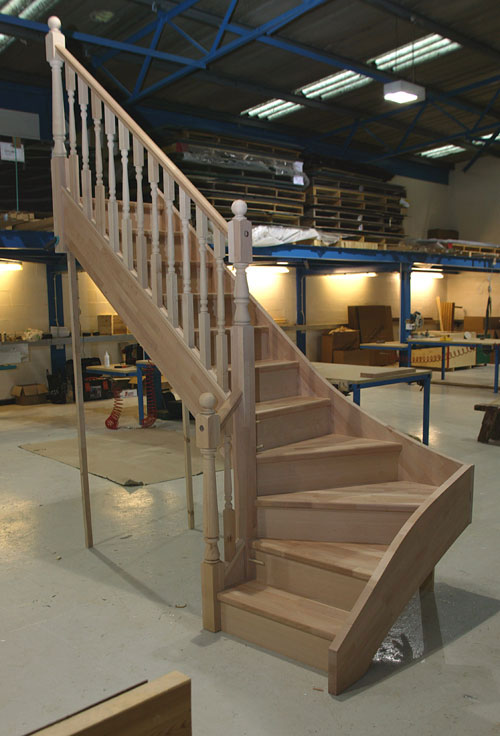 Winder Staircase in 40mm Engineered Beech with turned Newel posts and Spindles - Colonial Spindles.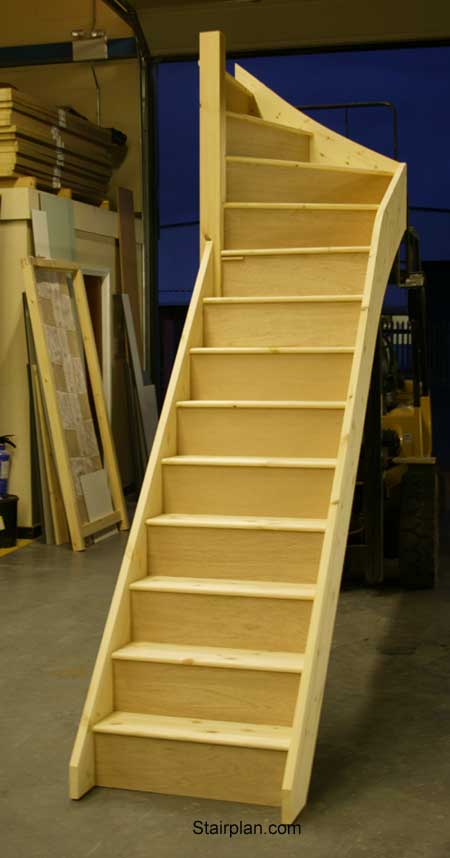 This layout of Winder is very popular at the moment where the winder turns at the top of the staircase - we have a set of standard options on these available to order on our online store - Tradestairs.com. Shown here with 32mm Engineered Pine Strings, 22mm Engineered pine treads and 9mm Plywood Risers.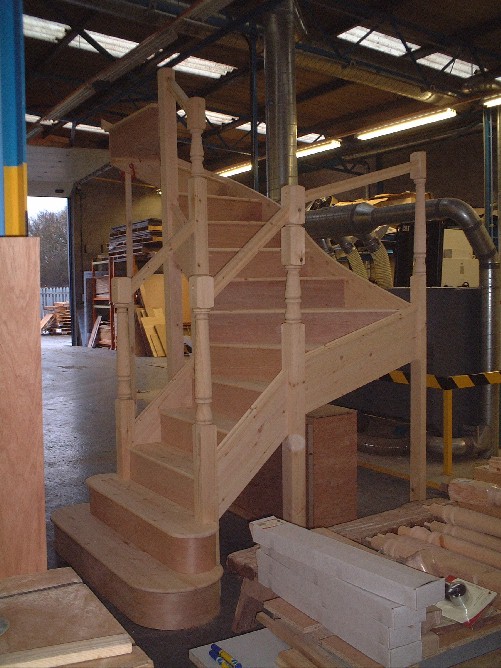 We make winder staircases in unlimited configurations this double winder has a double curtail entry step detail and a offside handrail to the entry , the newel posts are standard 90mm turned newel posts
Circular Staircase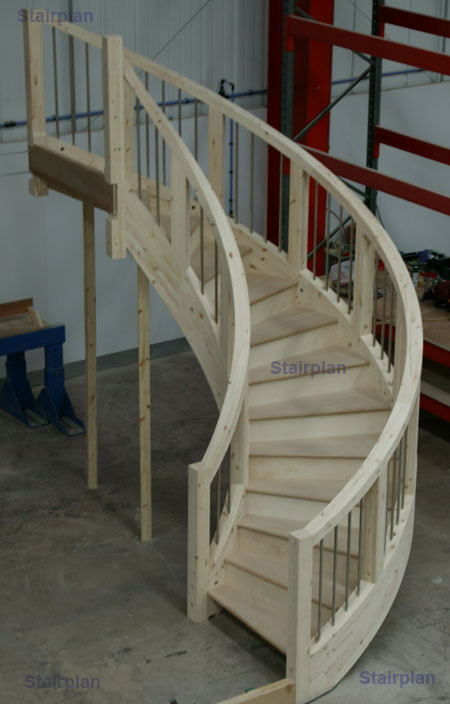 The Stairplan C Staircase - More on this staircase design