Boston Oak Staircase
The Boston Oak openplan Staircase - Open Riser Staircase design
This Traditional oak openplan stair design offers a simple clean style built to the highest standards utilising some of the highest quality oak available.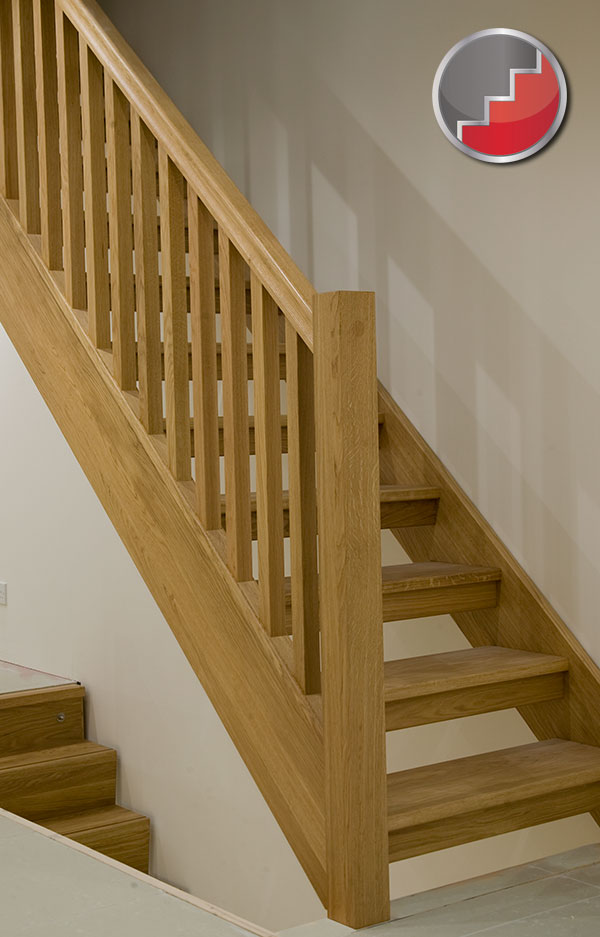 Open Riser staircases are good for letting more light pass through and can give a greater feeling of space in many situations.
Shown here with Select aok 41mm square balusters but also available with our Vision Glass Balustrade options.
We have a Boston Oak Open Riser Staircase available to view in our showroom.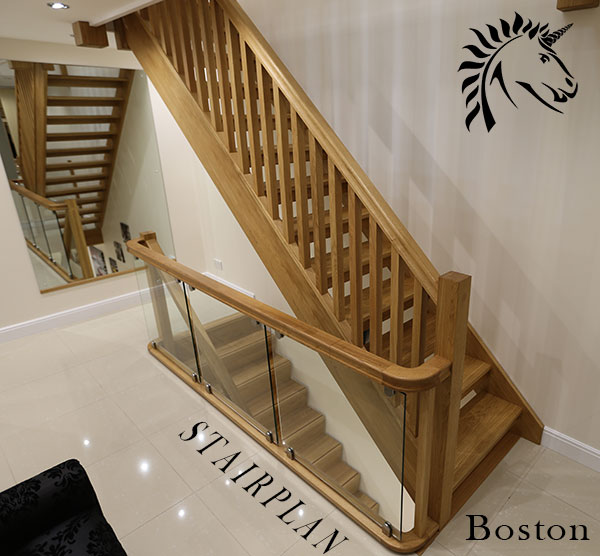 Come and see our Quality - All Stair Manufacturers are not the same !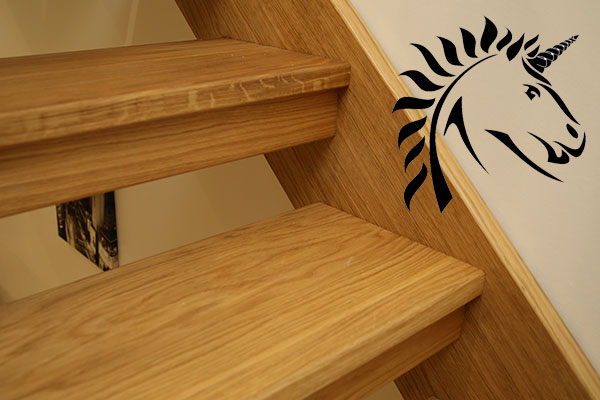 Boston Oak Openplan stair tread detail - Material - Select Oak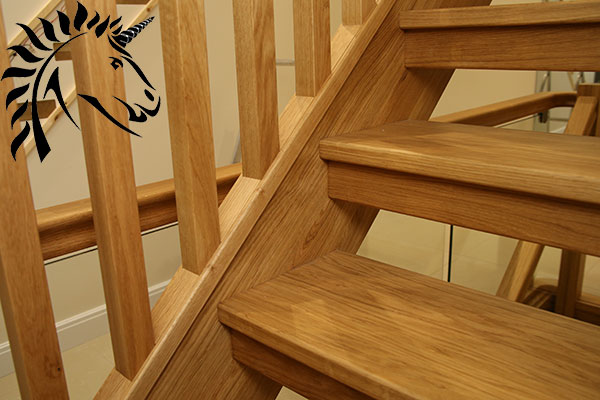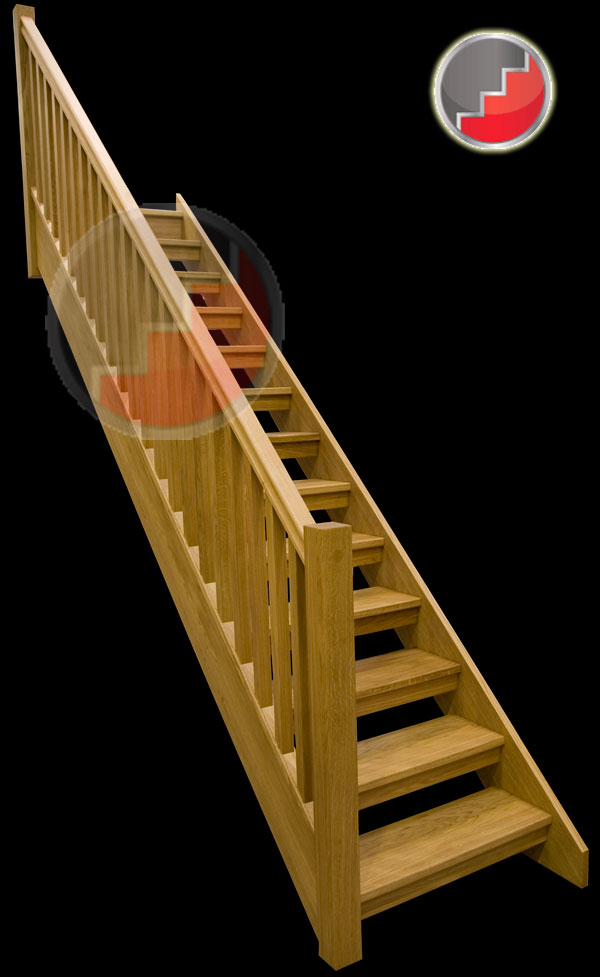 The Boston Oak openplan staircase with traditional riser downstands. Select Oak STHR handrail and 41mm select oak stair balusters , handrail and newel posts.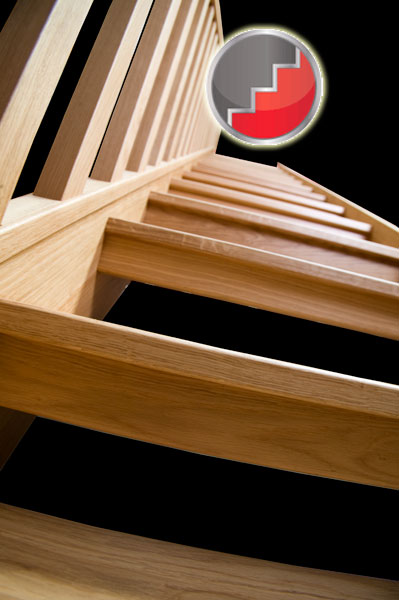 Solid oak staircases from Stairplan - Contemporary yet traditional the Boston Oak Staircase.
Traditional riser downstands ensure the 100mm sphere rule is maintained for building regulations.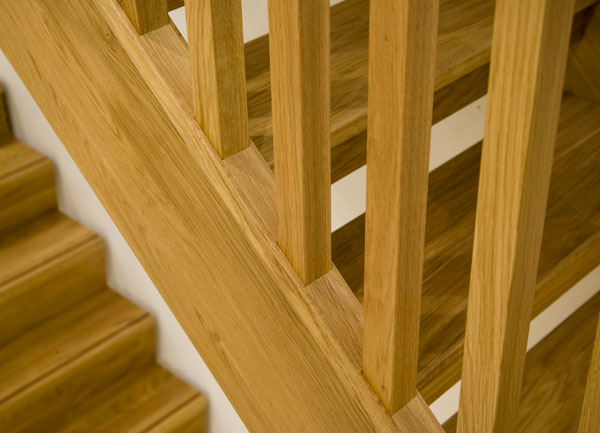 The Boston staircase has ideal proprtions for the typical sized staircase with this it also offers value for money incorporating many of our mass produced standard select oak components. The 41mm square oak stair balusters STSQ41O the STHR handrail profile, STBR Baserail profile and the STSQN1500 oak newel posts are available to order seperately if you are looking to renovate your existing staircase.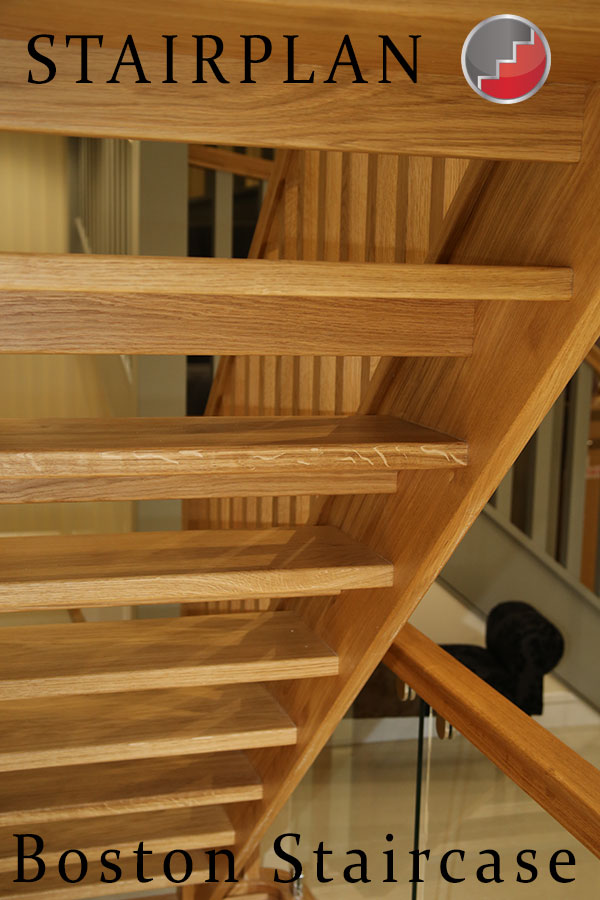 Above you can see a view from the underside of the staircase, this shows how the riser downstand looks from the back.
The Boston oak staircase is also available with Vision Glass Balustrade.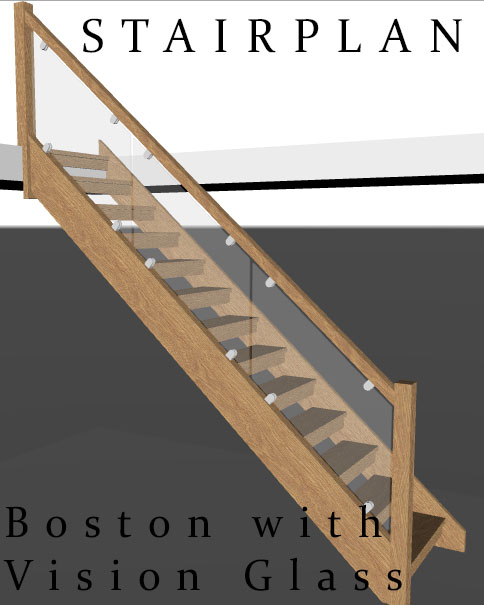 Above you can see the Boston with Vision glass with Brackets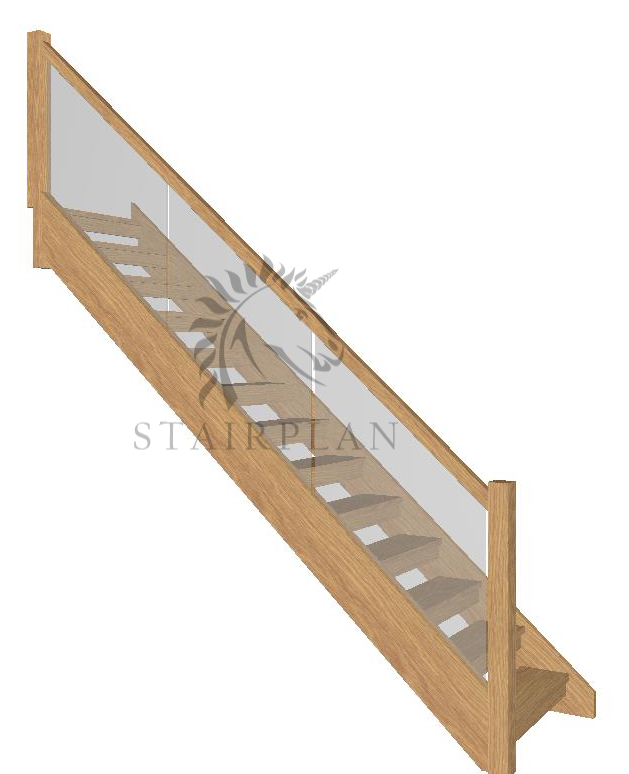 Above you can see the Oak Boston Staircase is available with the Vision glass recessed balustrade.
You may also be interested in the the New Preston 120 Openplan Staircase option take a look at the Model range PDF for more information. Also available to see in our showroom
If you are looking for a more elaborate feature staircase look at the new Townsend staircase with its heavier sections the Townsend staircase is ideal for slightly larger staircases.
. Online Enquiry Form - Stairplan - Sustainable Eco Stair Production