Handrail Configurations Page 2
Use these drawings to work out the stairparts you want to order to upgrade your staircase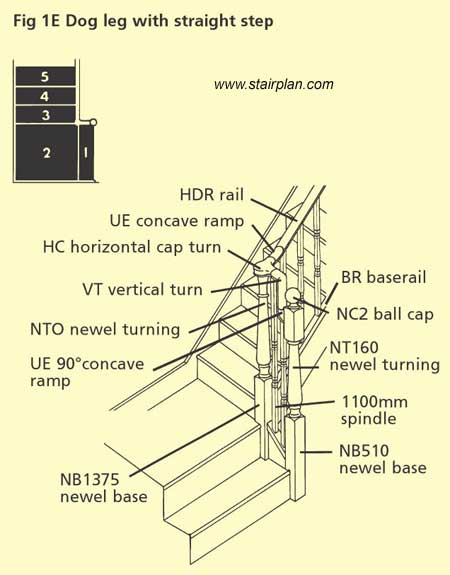 Here you can see the use of the continuous handrail system on a staircase , continuous handrail fittings can give you the look of a traditional staircase but the installation is for a skilled tradesman and not a DIY project.
Pulpit End Handrail Detail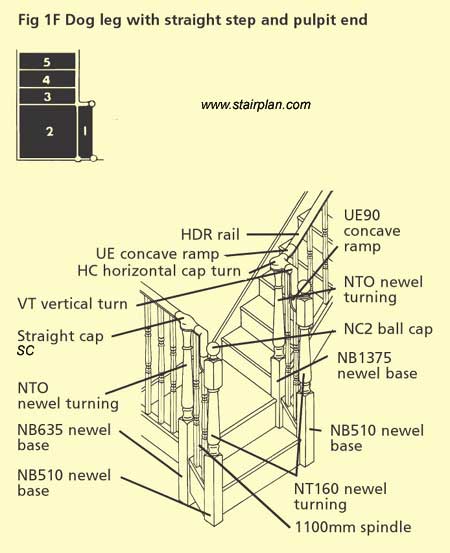 Having a handrail on the outside edge at the bottom of a staircase is aften referred to a a Pulpit detail.
Bullnose Step then Quarter Landing stair detail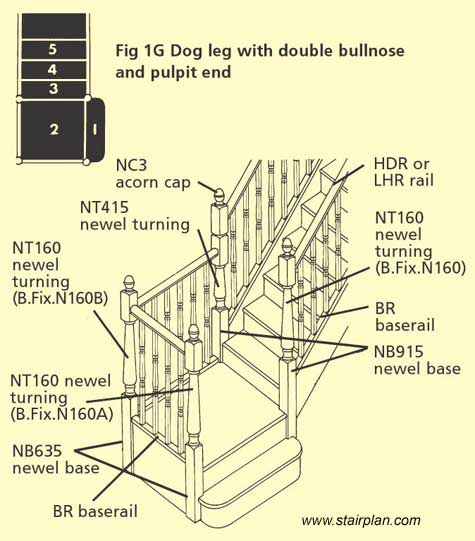 Having your handrails fitted Post to Post takes far less time than continuous handrails and is far more economical.
Handrails around the outside edge of a stair where a wall would normally be are classed as offside handrails.
Opening Cap Handrail Detail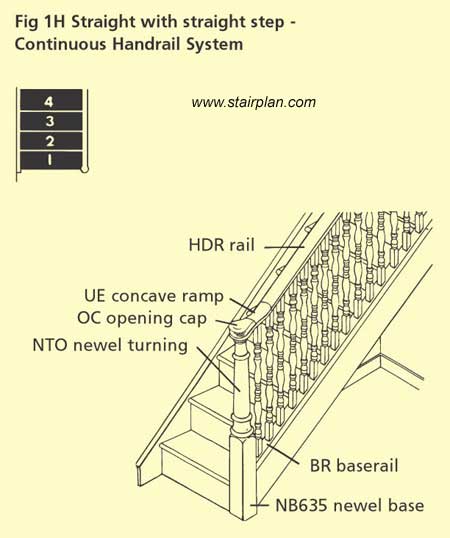 Having a opening cap detail at the bottom of your staircase is a stronger solution than a Vollute and curtail this is on many occasions the only option to add a little detail of continuous handrail at the bottom of a staircase depending on the layout of the staircase.