Oak Curved Staircase
If you are looking for a Ultimate staircase for the Ultimate home with contemporary and traditional elements then a Oak Curved X-Vision Staircase is a staircase with the X-Factor.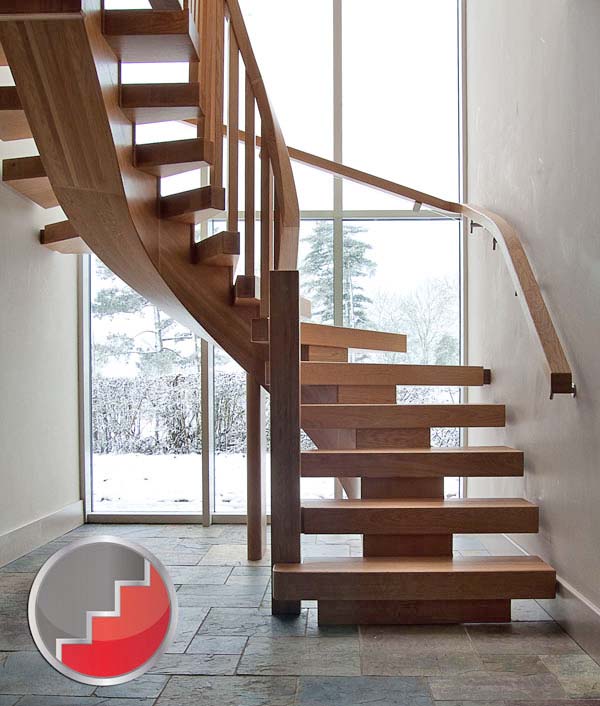 Solid Oak stair treads in the Chunky X-Vision stair tread design supported on a central Oak geometrically wreathed string. This staircase incorporates simple square sections for treads, handrails, newel posts, spindles and string section in the finest select oak quality and then carved out using our 5 Axis CNC technology to produce a stunning oak curved staircase design.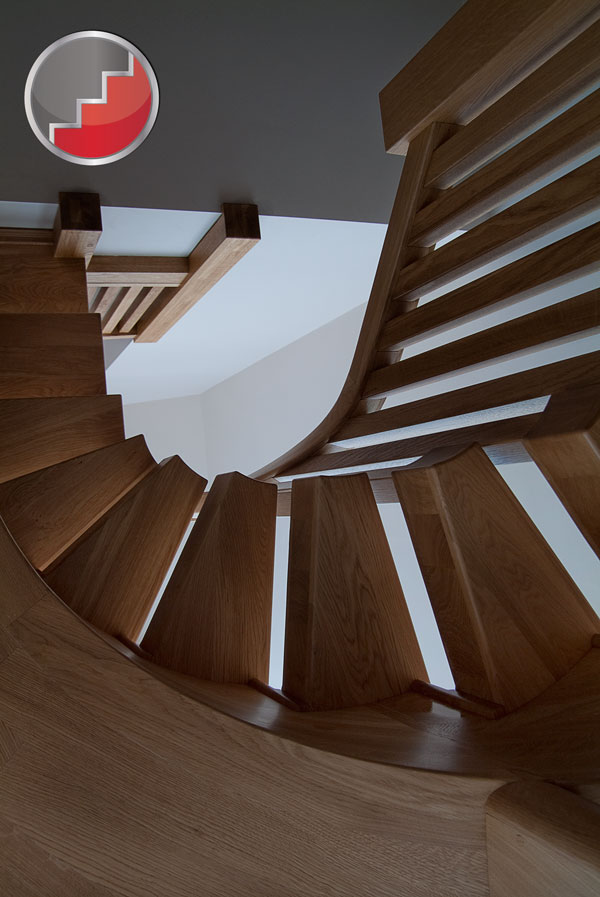 Looking up from under this unique oak staircase you can see the X-Vision stair treads curving around the geometric central oak string section.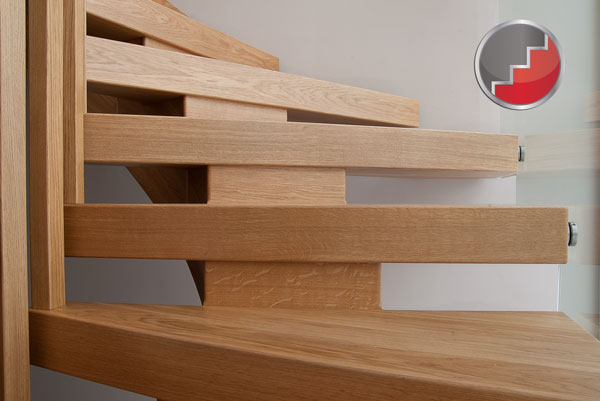 The Staircase has a Vision Glass balustrade panel to the rear edge of the staircase facing a large window behind the staircase.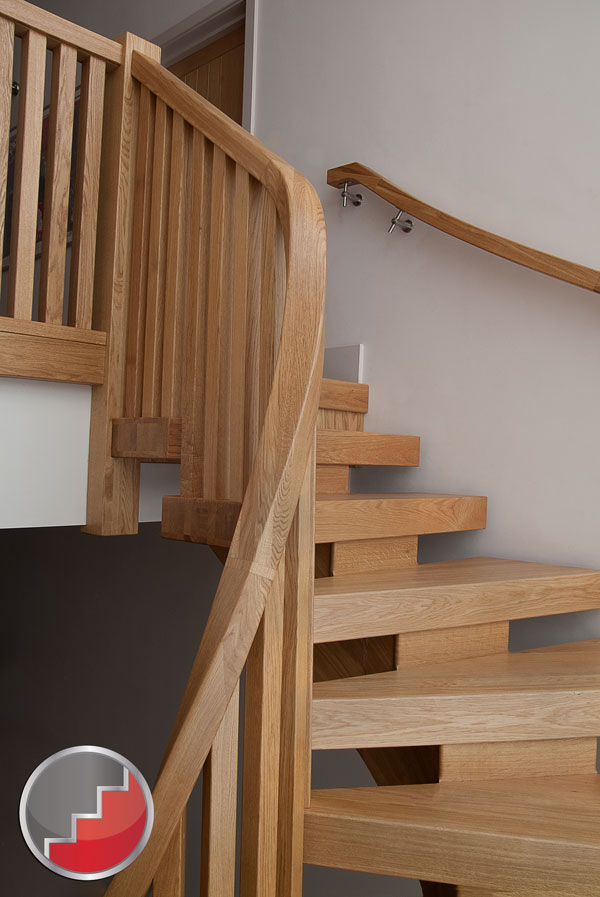 This photo shows the wreathed handrail section required to the central curve of the staircase, unlike many other manufacturers at Stairplan we manufacture all our wreathed handrails in house - this gives us far more control over the quality compared to others using third party handrail manufacturers.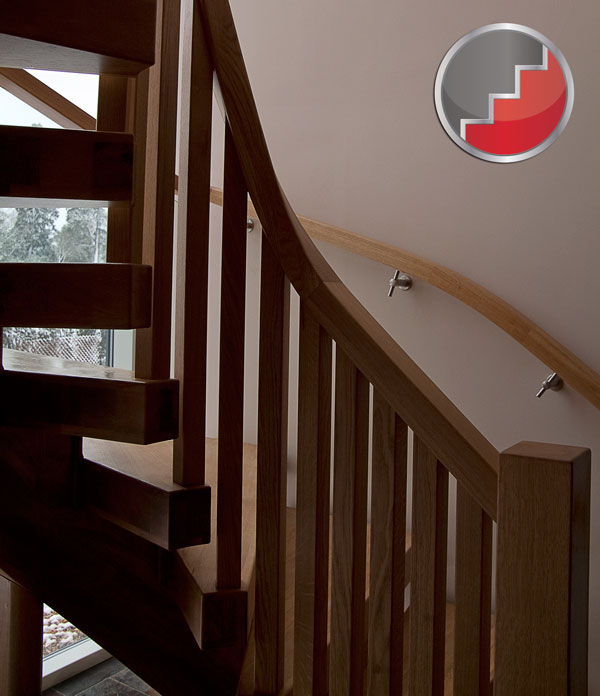 Here you can see the bespoke wall handrail also manufactured at the same time as the staircase, the handrail is our SQHR profile.
Phone 01952 608853 - Online Enquiry Form
Stairplan produce a full range of quality wooden staircases.