Houston Oak Staircase
The New Houston Oak staircase with Glass balustrade offers Contemporary styling | Outstanding Quality | Great Value. You can choose to make a simple trade purchase and provide us with the dimensions or you can choose our premium service for a site measure on this oak staircase option. The Houston Staircase with its inline glass panels has a guide price on £2700 + VAT for the staircase below.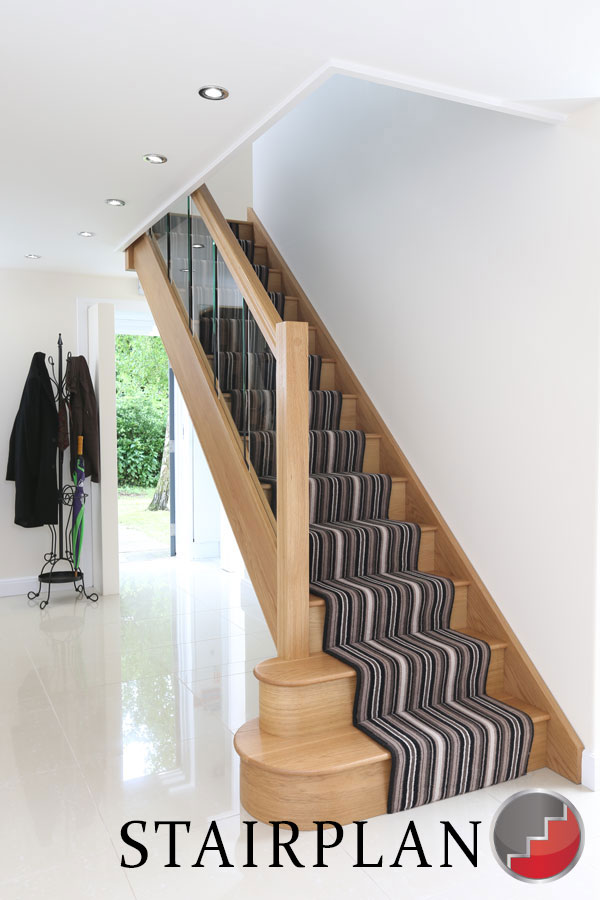 Choosing the right staircase for your project can be a difficult at the best of times, the Houston staircase built to Stairplan's unrivalled quality standards using many of our volume staircase production elements means this staircase offers great value for money. Come and see the Houston Staircase in our design and development area.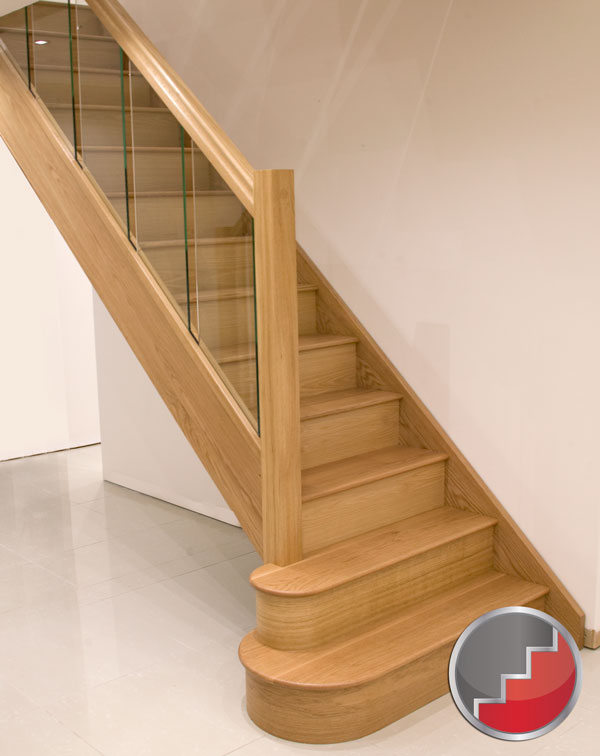 The Houston Oak Staircase shown here with a double depth curtail entry step and a normal curtail as the second step, 10mm toughened glass balustrade panels, Houston handrail profile, SQGBR baserail profile. (Select oak stairparts)
Other Glass Options include Vision Glass Balustrade with Brackets and Larger Vision Glass Balustrade panels.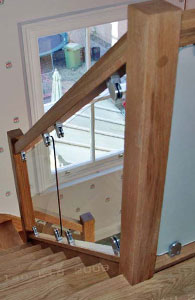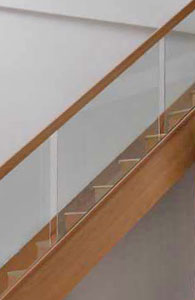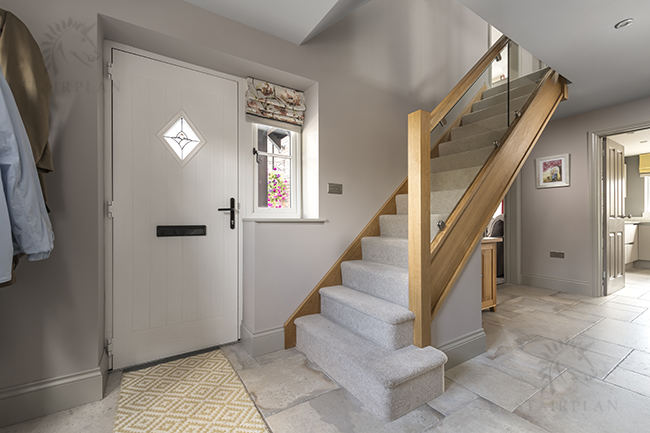 Above you Can see one of our Craftsmans Oak Staircases with the vision glass balustrading, the treads on this staircase have been left in Engineered Pine as the staircase has full width carpet, the bottom step is a Double go SQ Curtail and the second step is a SQ Bullnose Step, this is a very popular model for us, look on the stair models guide email us your details for a quotation. Contact info
Using the highest quality Oak the Houston staircase gives you an Oak staircase with Glass balustrade at a fraction of the cost of typical solutions.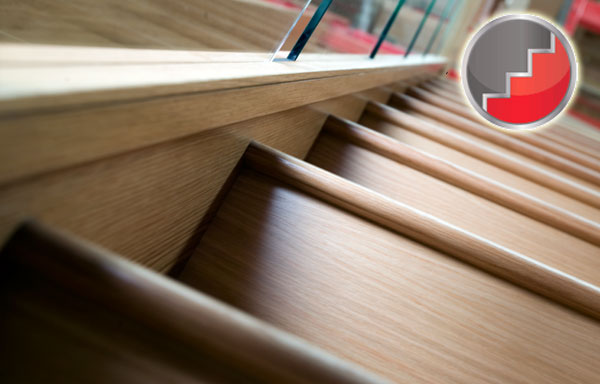 The Houston Staircase has a closed riser construction. The Houston Glass balustrade panels have been standardised to reduce costs and delivery times.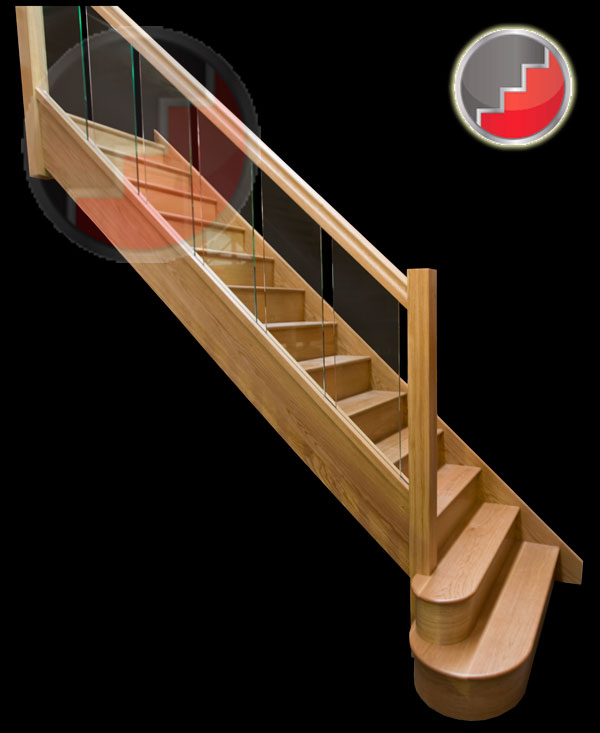 The Houston Oak Handrail section is a heavier section than typical handrail profiles. The Houston Oak Staircase has been designed for Glass balustrades and is not just a standard Oak staircase, with many features hidden from the naked eye you can rest assured that a Houston Oak Staircase is designed for its purpose.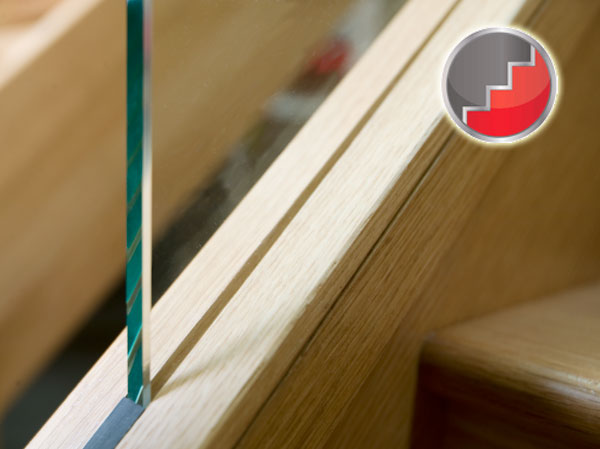 The Houston Glass panels are 10mm in thickness and are Toughened safety Glass.
Houston Balustrade components are available to order seperately also.
Come and see the Houston Oak Staircase at the Factory
Stairplan Ltd
Hortonwood 1
Telford
TF1 7GN
Phone 01952 608853
Under Stair Storage Cupboards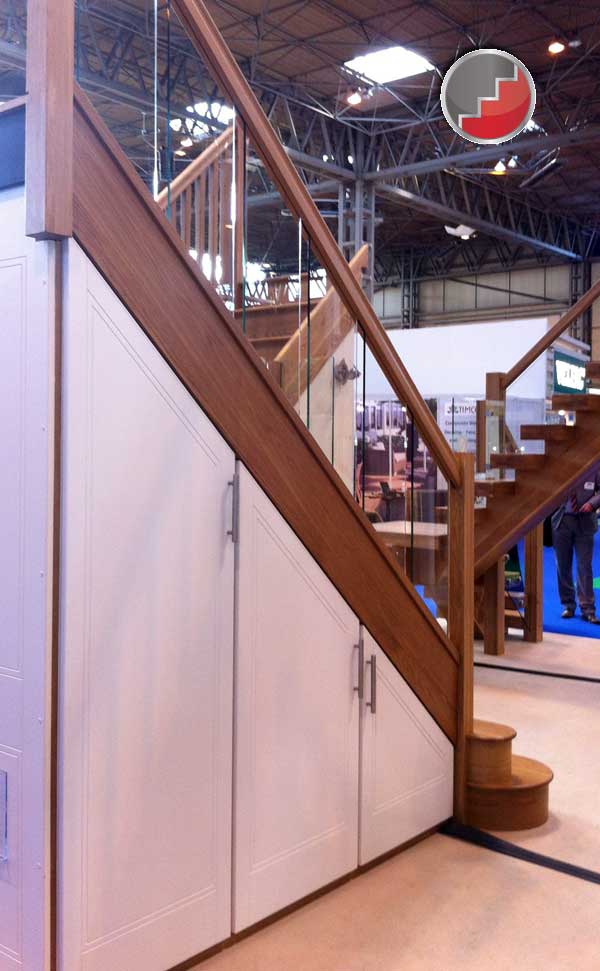 Under Stair Storage is optional on many of the staircases we offer - Ask for the option when requesting your quotation. Online Enquiry Form
Here is a photo showing how the Houston Landing Glass panels look.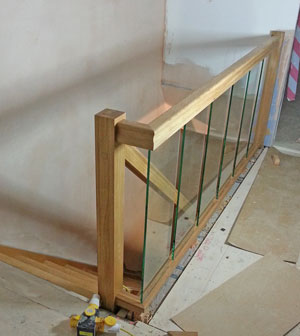 Also look at our New Preston Oak and Glass Staircase