Immix Stair Parts
The New Immix range of staircase balustrading components are available to order through our online store.
The Immix system is available in Oak or Walnut.
Immix stair parts can be ordered online through our online store - Immix Stairparts - Immix Instructions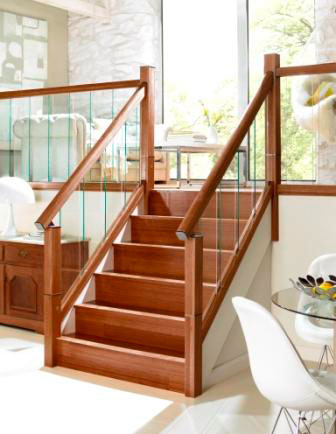 Immix with Walnut and Glass. This component system is primarily designed for enhance existing staircases the rake glass panels are set at 42 degrees and cover a horizontal distance of 200mm,the spaces inbetween can be adjusted to make the system universal.
All the metal fittings are in gun metal grey.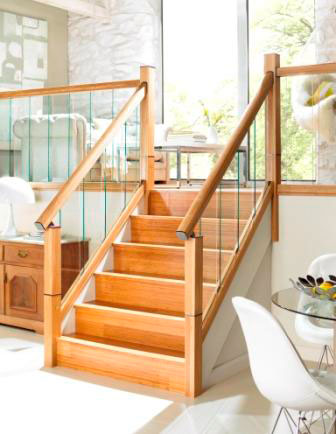 Immix with Oak and Glass. Immix stairparts with Oak handrails , with immix there is a wide range of metal fixings these are available to order online aswell as the Glass panels and the timber components.
Immix can be configured for conventional post to post installations or fittings can be used to achieve a over the post installation in certain situations.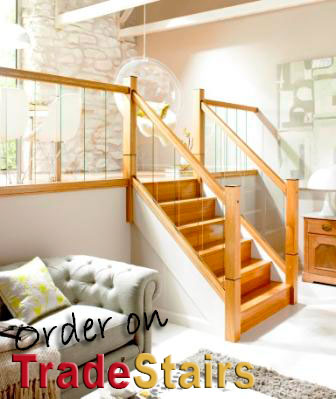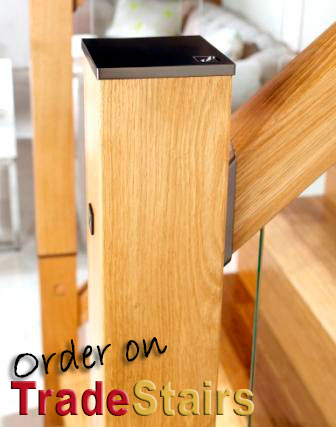 Post to Post detail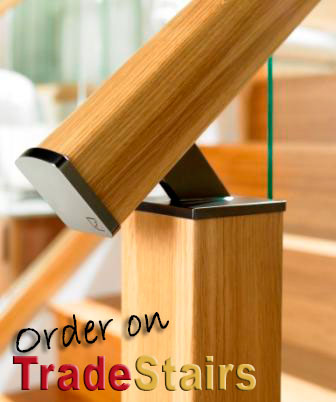 Over the post handrail detail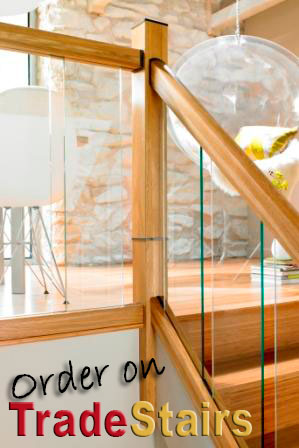 A over the post detail cannot be achieved with the fittings available at the top of the staircase, here you can see the standard detail you need to achieve at the top of your staircase. Order Immix on Tradestairs.com
New Buy online from Allyourstairs.co.uk -
Other areas of Interest.
Z-Vision Staircase | X-Vision Staircase | Houston Glass panels | S-Vision Glass Balustrade | Vision Glass Balustrade | Bespoke Glass Panels | Fusion Glass
Stairplan produce a full range of quality wooden staircases.