Manhattan Oak Staircase
I am sure by now you have realised that choosing the right staircase design takes alot of thought. The New Manhattan staircase design adds a new option for those trying to decide if they are looking for a staircase to carpet or to see the beauty of the oak the staircase is constructed from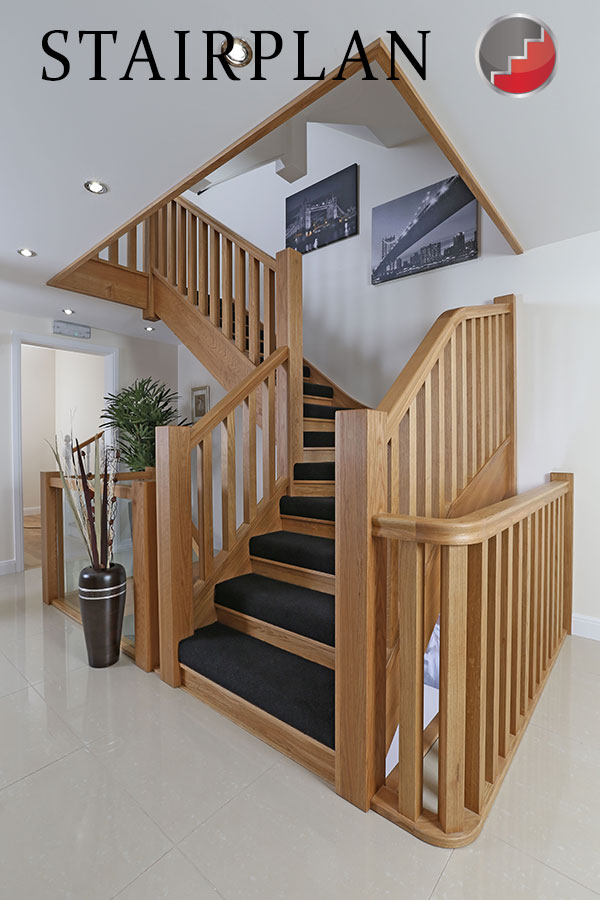 The new riser design gives you the chunky tread look that is so popular with the open riser Townsend staircase in a closed riser stair. At the top of the stair you can see the optional stairwell apron lining to face the edge or your landing floor. Look at the new LED light option
The Handrail parts are Stairplan's Select oak parts the size of the parts are larger than the typical staircase but this just adds to the character of the staircase.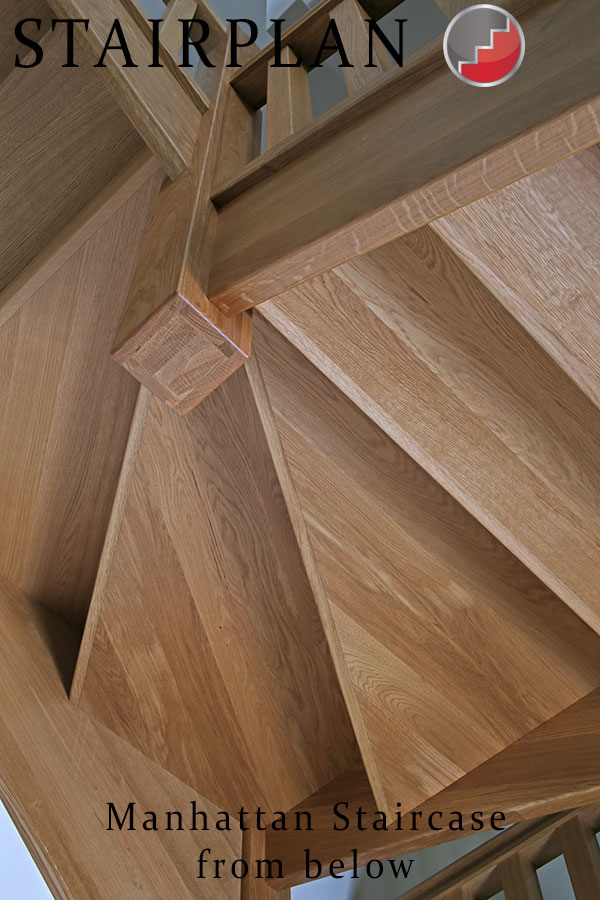 Looking at the underside of our Manhattan oak staircases you can see the craftsmanship in its construction.
Optional Glass panelling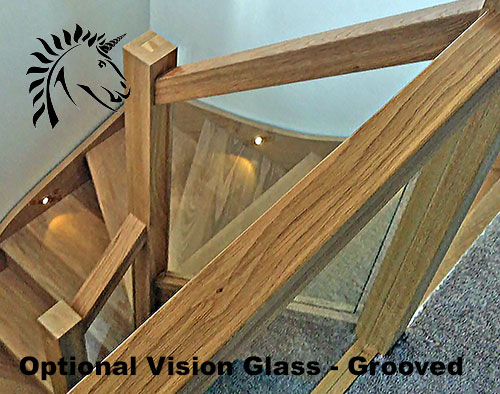 Our Vision Glass Panelling is a popular option on the Manhattan staircase.
A staircase is a key part of any home it will be there whist many kitchens and bathrooms are renewed, its usually the focal point of any hallway and is set the task of delivering the right first impression for many homes. Quality - Style - Scale - Layout - Comfort - Visit our showroom.